Practice Success Coach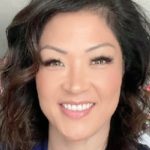 Kristina Schneider is a Practice-Success Coach for The Ultimate Estate Planner, Inc. Her primary responsibility involves consulting and assisting estate planning attorneys on a variety of practice-building and marketing strategies taught by nationally renowned estate planning attorney, Philip Kavesh.
Kristina graduated from Pepperdine University with a Bachelor's degree in Business Administration. Immediately following her graduation, she was hired by Phil and Phil's law firm, Kavesh, Minor & Otis, to help put together live training programs for estate planning attorneys and financial advisors. Additionally, she also served as Phil's Executive Assistant and assisted his law firm in firm management and marketing.
Thanks to over 15+ years of experience working side-by-side with Phil and in his law firm, Kristina has been able to assist numerous professionals - - and equally as important, their staff - - in the successful implementation of Phil's systems and practice-building and marketing strategies.