Tested & Proven Internet Marketing Strategies
for Estate Planning Professionals
Let Us Help You Avoid Wasting Unnecessary Time and Money!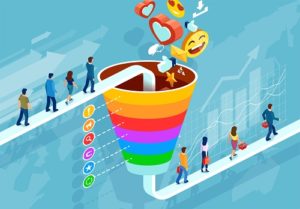 With over 90% of the population on the internet, one thing is very clear, your next client is online and accessible to target for your services.
But, with all of the various means of reaching people online, you can waste a lot of unnecessary time and expense trying to reach people who never become actual paying clients!
This is where we can help.
Whether you're an estate planning attorney, financial advisor, CPA or other type of professional, you will want to tune into this special presentation by Kristina Schneider, a Practice Success Coach, who has over 18 years of experience helping other professionals (and their staff!) with marketing and practice management.
During this practical 89-minute presentation entitled, "Generating Business from the Internet: Best Practices for Estate Planning Professionals", you will learn:
What you need to know about your prospective client leads from the internet so that you can maximize your time and efforts to convert them into clients!
What digital marketing strategies are available and which ones are the ones that are most effective for getting you and your message in front of the right people!
The most common website design mistakes estate planning professionals make and how even one quick and simple technique can make the difference between a lot of website traffic and prospects actually becoming clients!
The importance of online reputation management and how this dramatically impacts where your firm's website ranks on Google!
Online marketing strategies to drive more new business into your practice and how to ensure that you are not wasting a lot of your time (or your staff's) with unqualified leads!
The recommended social media platforms that will give you the biggest bang for your buck - - and what kinds of things you should post and how to engage with your audience on these platforms!
The most overlooked internet marketing strategy that most estate planning professionals are not doing each and every month - - which is costing them repeat business and new clients all the time!
To give webinars or not to give webinars?  The truth about webinars that the other "marketing experts" out there don't want you to know about!
Your purchase includes an instantly downloadable video and audio presentation, PDF handout materials, and accompanying exhibits.  You get all of this and more for your office for just $199.  A PDF transcript is available as an add-on for an additional fee.
Program Title: Generating Business from the Internet: Best Practices for Estate Planning Professionals
Speaker: Kristina Schneider
Duration: 89 minutes
Purchase
ABOUT THE SPEAKER
Practice Success Coach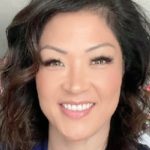 Kristina Schneider is a Practice-Success Coach for The Ultimate Estate Planner, Inc. Her primary responsibility involves consulting and assisting estate planning attorneys on a variety of practice-building and marketing strategies taught by nationally renowned estate planning attorney, Philip Kavesh. Kristina graduated from Pepperdine University with a Bachelor's degree in Business Administration. Immediately following her graduation, she was hired by Phil and Phil's law firm, Kavesh, Minor & Otis, to help put together live training programs for estate planning attorneys and financial advisors. Additionally, she also served as Phil's Executive Assistant and assisted his law firm in firm management and marketing….
IMPORTANT NOTICE REGARDING CE CREDIT

The Ultimate Estate Planner, Inc. and the presenter are not registered Continuing Education Sponsors and this program is not pre-approved for continuing education credit for any state or regulatory agency.

However, please note that each program includes a Certificate of Completion and, depending on the license and the regulatory agency for which governs a participant's CE credit, some professionals may be able to self-report his or her participation and receive credit. It is the responsibility of the participant to complete any process necessary to seek self-reported CE credit for his or her participation. By registering for a teleconference (or purchasing on On-Demand program), you understand that CE credit is not guaranteed or warranted by the presenter or The Ultimate Estate Planner, Inc.