Do You Have a System for Properly
Onboarding and Training Your Staff?
 If not (or if yours could use some improvements), read on…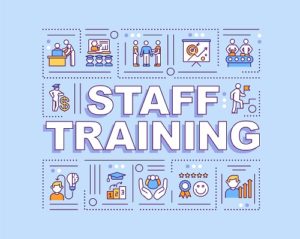 Finding the right person to work for your firm can be challenging.  However, the steps that you take as a company to onboard any new support staff team member and properly train them to be successful in their new role for your firm can be just as challenging — if not more!
These are most definitely the types of things we never even thought about in law school!
A lack of systems around communicating firm policies and properly training new hires is exactly why so many potentially fantastic employees don't make it or don't stay with you for more than a few months.  This is why Ultimate Estate Planner Practice Success Coach, Kristina Schneider, has put together this step-by-step, super practical presentation entitled, "How to Properly Train and Onboard Support Staff".
Whether you're an estate planning attorney, financial advisor, CPA or other type of professional, this presentation will be extremely beneficial to you.  During this 72-minute presentation, you will learn:
How to prepare for the new hire before their first day at the office
The best day and time to schedule a new employee to start working for you and what you should do on that first day
The 10 steps for properly onboarding new employees (relevant for support staff, as well as associate attorneys)
A commonly overlooked training video that just about every single firm is missing, which would help bridge a huge learning gap for many new employees!
How to develop small, achievable goals for the new hire and communicate them to the new hire, including systems for providing new hire appropriate feedback and performance evaluation
Tips for the new hire training, including:

Who should conduct the training (and what if the person who did this job before is no longer with you!)
What to do when there's too much to do (and not enough time to do it!)
How you can utilize technology in the training to maximize the time and effort involved
How to minimize disruptions and prevent needless interruptions while the new employee gets accustomed to their new job
The red flags to be on the lookout for during the training and onboarding period and what to do about it!
Your purchase includes an instantly downloadable video and audio recording, plus PDF handout materials and exhibits. You get all of this and more for you and your office to use at the low price of $199. A PDF transcript is available as an add-on for an additional fee.
Program Title: How to Properly Train and Onboard Support Staff
Speaker: Kristina Schneider
Duration: 72 minutes
Purchase
ABOUT THE SPEAKER
Practice Success Coach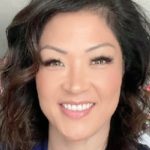 Kristina Schneider is a Practice-Success Coach for The Ultimate Estate Planner, Inc. Her primary responsibility involves consulting and assisting estate planning attorneys on a variety of practice-building and marketing strategies taught by nationally renowned estate planning attorney, Philip Kavesh. Kristina graduated from Pepperdine University with a Bachelor's degree in Business Administration. Immediately following her graduation, she was hired by Phil and Phil's law firm, Kavesh, Minor & Otis, to help put together live training programs for estate planning attorneys and financial advisors. Additionally, she also served as Phil's Executive Assistant and assisted his law firm in firm management and marketing….
IMPORTANT NOTICE REGARDING CE CREDIT

The Ultimate Estate Planner, Inc. and the presenter are not registered Continuing Education Sponsors and this program is not pre-approved for continuing education credit for any state or regulatory agency.

However, please note that each program includes a Certificate of Completion and, depending on the license and the regulatory agency for which governs a participant's CE credit, some professionals may be able to self-report his or her participation and receive credit. It is the responsibility of the participant to complete any process necessary to seek self-reported CE credit for his or her participation. By registering for a teleconference (or purchasing on On-Demand program), you understand that CE credit is not guaranteed or warranted by the presenter or The Ultimate Estate Planner, Inc.