The Most Overlooked and Under-Utilized
Position of an Estate Planning Practice:
The Executive Assistant
Why Every Estate Planner Can't Afford NOT to Have One!

Many estate planning attorney business owners are missing one key staff person on their team - - that's an Executive Assistant!
Some will say that they don't see the point of an Executive Assistant or they don't need one because they're capable of doing everything for themselves, but is that the best and most effective use of your time?  Checking e-mail, scheduling/rescheduling appointments, answering phone calls (playing phone tag with clients), having multiple people you need to go to and that go to you, and much more?
As a licensed attorney, you are the only one that can act as a lawyer and practice law.  This means that everything else (except for marketing and some firm management) should be handled by someone else!
Whether you're an estate planning attorney, financial advisor, CPA or other type of professional, you will want to tune into this special, much-needed presentation by Kristina Schneider, a Practice Success Coach, who has over 18 years of experience in not only supporting me, but also in helping other professionals (and their staff!) with practice development.
During this practical 91-minute presentation entitled, "How to Hire and Effectively Use an Executive Assistant", you will learn:
How an Executive Assistant will not only help you be more productive, but will also help you increase your revenue and reduce your stress!
The 8 steps for finding and hiring your Executive Assistant, including:

How to develop that detailed job description
What skills and characteristics your Executive Assistant should have (including the most important, must-have skill needed!)
How to determine fair and competitive compensation
Where to find potential candidates (and where you should NOT be looking!) and how to narrow down candidates that apply
Conducting interviews (including how to get others involved)
How to properly prepare to train and onboard the assistant (and set them up for success)
How to communicate and interface with your assistant so that the two of you don't become yet another interruption and distraction!
Developing systems so that you effectively duplicate yourself from an administrative perspective and begin to mind-meld with your assistant
Your purchase includes an instantly downloadable video and audio presentation, plus PDF handout materials.  You get all of this and more for your office for just $199.  A PDF transcript is available as an add-on for an additional fee.
Program Title: How to Hire and Effectively Use an Executive Assistant
Speaker: Kristina Schneider
Duration: 91 minutes
Purchase
ABOUT THE SPEAKER
Practice Success Coach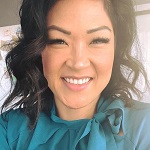 Kristina Schneider is a Practice-Success Coach for The Ultimate Estate Planner, Inc. Her primary responsibility involves consulting and assisting estate planning attorneys on a variety of practice-building and marketing strategies taught by nationally renowned estate planning attorney, Philip Kavesh. Kristina graduated from Pepperdine University with a Bachelor's degree in Business Administration. Immediately following her graduation, she was hired by Phil and Phil's law firm, Kavesh, Minor & Otis, to help put together live training programs for estate planning attorneys and financial advisors. Additionally, she also served as Phil's Executive Assistant and assisted his law firm in firm management and marketing….
IMPORTANT NOTICE REGARDING CE CREDIT

The Ultimate Estate Planner, Inc. and the presenter are not registered Continuing Education Sponsors and this program is not pre-approved for continuing education credit for any state or regulatory agency.

However, please note that each program includes a Certificate of Completion and, depending on the license and the regulatory agency for which governs a participant's CE credit, some professionals may be able to self-report his or her participation and receive credit. It is the responsibility of the participant to complete any process necessary to seek self-reported CE credit for his or her participation. By registering for a teleconference (or purchasing on On-Demand program), you understand that CE credit is not guaranteed or warranted by the presenter or The Ultimate Estate Planner, Inc.