We are pleased to offer all of our potential and existing estate planning attorney clients the ability to set up a free 30-minute consultation with us.  But, you might be wondering...
WHY SHOULD I SET UP A FREE CONSULTATION WITH KRISTINA?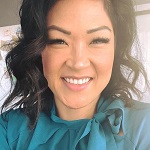 We have a lot of different things to offer estate planners of all designations and levels of experience.  You have the unique opportunity to see if you qualify to schedule a free 30-minute consultation* with our Practice Success Coach, Kristina Schneider. (View Kristina's Biography)
Kristina has been with The Ultimate Estate Planner, Inc. since it started in 2004 and has also worked side-by-side with nationally renowned estate planning attorney, Philip Kavesh, and his estate planning law firm during this time.
From your 30-minute consultation with Kristina, you will be able to walk away with a clear idea of what it is that you may need most to help you in your practice and determine whether we, at The Ultimate Estate Planner (or through our affiliations with a variety of organizations in the industry), can assist you with your practice needs.
REQUEST A CONSULTATION
CHECK OUT THIS PODCAST WITH KRISTINA
*Free consultations are available to prospective new coaching clients of The Ultimate Estate Planner, Inc. and to estate planning professionals only.