Do You Have a Monthly Client E-mail Newsletter
That Your Clients Enjoy and
that Generates New Business for You?
Sorry to tell you, but most of your clients and prospects could care less to hear about blah blah blah estate planning month in and month out.
The stock articles about technical and legal topics, many of which may not even have anything to do with them, is simply not something that most individuals are going to be excited or interested to hear about.
However, if you take a moment and think about why your clients decided to choose you and your firm over all of the others, it's because they developed a relationship with you.  They trusted you.  They want to connect and hear from you.
And that's exactly where your monthly e-mail newsletter should begin—with you.
This is why Ultimate Estate Planner Practice Success Coach, Kristina Schneider, who has currently assisted numerous attorneys throughout the country (including nationally renowned attorney and Ultimate Estate Planner President, Phil Kavesh's law firm) with a monthly client e-mail newsletter, to put together this step-by-step, practical presentation entitled, "Step-By-Step Process of Setting Up a Client Monthly E-mail Newsletter".
Whether you're an estate planning attorney, financial advisor, CPA or other type of professional, this presentation will be extremely beneficial to you if you've ever wanted to develop an e-mail newsletter and weren't sure where to start.
During this ­­­­­­57-minute presentation, you will learn:
The benefits of having a monthly e-mail newsletter (and why the time you take to put together such a newsletter will be well worth your investment!)
Where to begin and how to assemble your client e-mails
How to make sure that you are compliant with any e-mail rules and regulations
Which e-mail service is the most user-friendly and has unique features that you may utilize to develop not only an e-mail newsletter, but other effective e-mail marketing campaigns!
Tested and proven outline for what to include in your monthly e-mail newsletter, including guidance and resources on how to develop that content quickly and efficiently
Tips on developing seasonal, holiday, and current events related content
Guidance on the best day and time to send out your newsletter to help ensure the most engagement and increase your open rates!
How to use your newsletter to develop new client referrals, cultivate and enhance your professional referral relationships, and to improve your website traffic, SEO and online reputation!
If time and resources are a concern, how you can get this done for you on a monthly basis with a complete turnkey and "done-for-you" service that's available!
Your purchase includes an instantly downloadable video and audio recording, PDF handout materials, plus exhibits (including a duties list, associate attorney job advertisement, and interview checklist). You get all of this and more for your office for just $199. A PDF transcript is available as an add-on for an additional fee.
Program Title: Step-By-Step Process of Setting Up a Client Monthly E-mail Newsletter
Speaker: Kristina Schneider
Duration: 60 minutes
Purchase
ABOUT THE SPEAKER
Practice Success Coach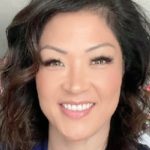 Kristina Schneider is a Practice-Success Coach for The Ultimate Estate Planner, Inc. Her primary responsibility involves consulting and assisting estate planning attorneys on a variety of practice-building and marketing strategies taught by nationally renowned estate planning attorney, Philip Kavesh. Kristina graduated from Pepperdine University with a Bachelor's degree in Business Administration. Immediately following her graduation, she was hired by Phil and Phil's law firm, Kavesh, Minor & Otis, to help put together live training programs for estate planning attorneys and financial advisors. Additionally, she also served as Phil's Executive Assistant and assisted his law firm in firm management and marketing….
IMPORTANT NOTICE REGARDING CE CREDIT

The Ultimate Estate Planner, Inc. and the presenter are not registered Continuing Education Sponsors and this program is not pre-approved for continuing education credit for any state or regulatory agency.

However, please note that each program includes a Certificate of Completion and, depending on the license and the regulatory agency for which governs a participant's CE credit, some professionals may be able to self-report his or her participation and receive credit. It is the responsibility of the participant to complete any process necessary to seek self-reported CE credit for his or her participation. By registering for a teleconference (or purchasing on On-Demand program), you understand that CE credit is not guaranteed or warranted by the presenter or The Ultimate Estate Planner, Inc.