Esq., AEP (Distinguished)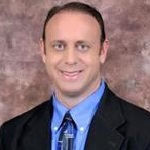 Steven J. Oshins, Esq., AEP (Distinguished) is a member of the Law Offices of Oshins & Associates, LLC in Las Vegas, Nevada. He was inducted into the NAEPC Estate Planning Hall of Fame® in 2011.  He has been named one of the 24 "Elite Estate Planning Attorneys" and the "Top Estate Planning Attorney of 2018" by The Wealth Advisor and one of the Top 100 Attorneys in Worth. He is listed in The Best Lawyers in America® which also named him Las Vegas Trusts and Estates/Tax Law Lawyer of the Year in 2012, 2015, 2016, 2018, 2020 and 2022.
Steve has been very active in helping get some of the most valuable trust and creditor protection laws passed in Nevada including the 365-year Nevada dynasty trust law, the charging order laws for Nevada limited liability companies, limited partnerships and corporations and the Restricted LLC and Restricted LP laws allowing for larger valuation discounts than any other state allows.