Asset Protection is More
Important Than Ever!
But, you must know what you're doing - -
and that's why we've brought in the expert in this field!
Asset protection knowledge is necessary for anyone in the estate planning or financial planning industries. Unfortunately, the industry is filled with bogus asset protection structures that likely won't protect the assets when the structure is tested.
A large part of the gamesmanship is reliant on getting into the creditor's head and controlling his mind. What will happen when the structure is tested? Will the structure help the debtor achieve a low settlement number?
Whether you're an attorney, an accountant, a trust officer or a financial planner, it is crucial for you to join us and nationally-known estate planning and asset protection attorney, Steven J. Oshins J.D., AEP (Distinguished), on Tuesday, March 16th, 2021 at 9am Pacific Time (12pm Eastern Time), as he explains this phenomenon and helps the attendees learn how to get into the head and control the mind of a creditor.
During this 90-minute, exciting and informative program, you will:
 Learn the value of discussing asset protection with your clients
Explore many of the asset protection strategies so you can explain them to clients
Learn how creditors think and how to make them settle for substantially less than the amount they are owed
Discover the value of getting into the creditor's head and controlling his mind and how this influences the creditor's perspectives
Find out the differences among a judge's perception versus what the law says versus reality
Hear about why the dicta in the Huber case was wrong, but why that doesn't seem to matter, and how to counter it
Learn why even a Revocable Trust can sometimes induce a favorable settlement
Explore the benefits of increasing the so-called "Fear Factor" by using a structure that will actually work, if tested in court
Listen to some of the differences among DAPTs, Hybrid DAPTs, FAPTs, Third-Party Irrevocable Trusts and Charging Order Protected Entities
Learn how to combine multiple strategies to really get inside the creditor's head and frustrate him
Your registration includes: Participation on the live teleconference (including Q&A via e-mail) ad PDF handout materials. The MP3 audio recording and/or PDF transcript can be purchased for an additional fee during checkout.
Program Title: Fear Factor: "Protecting Assets by Getting into the Creditor's Head and Controlling his Mind"
Speaker: Steven J. Oshins
Date: Tuesday, March 16, 2021
Time: 9:00 am PT (12:00 pm ET)
Duration: 90 Minutes
Register
ABOUT THE SPEAKER
Esq., AEP (Distinguished)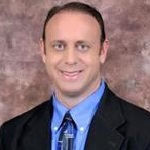 Steven J. Oshins, Esq., AEP (Distinguished) is a member of the Law Offices of Oshins & Associates, LLC in Las Vegas, Nevada. He was inducted into the NAEPC Estate Planning Hall of Fame® in 2011.  He has been named one of the 24 "Elite Estate Planning Attorneys" in America by The Trust Advisor and one of the Top 100 Attorneys in Worth. He is listed in The Best Lawyers in America® and was named the Las Vegas Trusts and Estates Lawyer of the Year in 2012, 2015 and 2018 and the Las Vegas Tax Law Lawyer of the Year in…
IMPORTANT NOTICE REGARDING CE CREDIT

The Ultimate Estate Planner, Inc. and the presenter are not registered Continuing Education Sponsors and this program is not pre-approved for continuing education credit for any state or regulatory agency.

However, please note that each program includes a Certificate of Completion and, depending on the license and the regulatory agency for which governs a participant's CE credit, some professionals may be able to self-report his or her participation and receive credit. It is the responsibility of the participant to complete any process necessary to seek self-reported CE credit for his or her participation. By registering for a teleconference (or purchasing on On-Demand program), you understand that CE credit is not guaranteed or warranted by the presenter or The Ultimate Estate Planner, Inc.