Irrevocable Trusts Are No Longer Irrevocable!
A 2023 Trust Decanting Update
For the longest time, if a client established an irrevocable trust and wanted to amend it, the answer was usually "no" (hence, the term irrevocable!).  However, with decanting statutes now available in the majority states, a trustee can distribute trust assets into a new irrevocable trust for the benefit of one or more beneficiaries of the current trust.
What this means is an irrevocable trust is no longer irrevocable!
Whether you're an estate planning attorney, CPA, financial advisor or trust officer, it's important that you are aware of how decanting works so that you can properly advise clients and provide them with planning solutions.
This is why we've brought in the nation's asset protection and decanting expert, Steve Oshins, J.D., AEP (Distinguished) for a special presentation entitled, "2023 Trust Decanting Update".
During this 58-minute presentation, Steve will give you a step-by-step tutorial to maximize your opportunities to help your clients decant their irrevocable trusts.  In particular, you will learn about:
How decanting works, including who has the power to decant
A step-by-step explanation of many of the differences among the states that currently have decanting statutes
The planning opportunities to protect trust assets from creditors using the decanting technique
Ways to decant trusts to save federal and state income taxes
Why decanting is no longer simply about fixing an error in a trust agreement
What to do when there's no decanting statute
Many popular decanting strategies to enhance (or fix) a trust that every estate planner should know about
Your purchase includes an instantly downloadable video and audio recording, along with PDF handout materials.  A PDF transcript is available as an add-on for an additional fee.
Program Title: 2023 Trust Decanting Update
Speaker: Steven J. Oshins
Duration: 58 minutes
Purchase
ABOUT THE SPEAKER
Esq., AEP (Distinguished)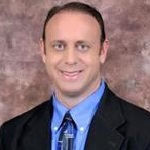 Steven J. Oshins, Esq., AEP (Distinguished) is a member of the Law Offices of Oshins & Associates, LLC in Las Vegas, Nevada. He was inducted into the NAEPC Estate Planning Hall of Fame® in 2011.  He has been named one of the 24 "Elite Estate Planning Attorneys" and the "Top Estate Planning Attorney of 2018" by The Wealth Advisor and one of the Top 100 Attorneys in Worth. He is listed in The Best Lawyers in America® which also named him Las Vegas Trusts and Estates/Tax Law Lawyer of the Year in 2012, 2015, 2016, 2018, 2020 and 2022. Steve has…
IMPORTANT NOTICE REGARDING CE CREDIT

The Ultimate Estate Planner, Inc. and the presenter are not registered Continuing Education Sponsors and this program is not pre-approved for continuing education credit for any state or regulatory agency.

However, please note that each program includes a Certificate of Completion and, depending on the license and the regulatory agency for which governs a participant's CE credit, some professionals may be able to self-report his or her participation and receive credit. It is the responsibility of the participant to complete any process necessary to seek self-reported CE credit for his or her participation. By registering for a teleconference (or purchasing on On-Demand program), you understand that CE credit is not guaranteed or warranted by the presenter or The Ultimate Estate Planner, Inc.