J.D., LL.M. (Taxation), CFP®, ChFC, California State Bar Certified Specialist in Estate Planning, Trust & Probate Law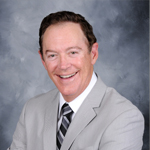 Philip J. Kavesh is a nationally recognized attorney, authority, speaker, educator and technical innovator in estate planning.
Phil has earned significant recognition and accolades over his approximately 40 years of practice as an estate planning attorney. Phil holds a Master's Degree (LL.M.) in Tax Law and is a California State Bar Certified Specialist in Estate Planning, Trust and Probate Law. He also has been awarded the Certified Financial Planner and Chartered Financial Consultant designations. Phil has served his fellow estate planning and financial professionals by teaching in the Golden Gate University Graduate Tax Degree and Certified Financial Planner programs. Phil was also selected by his peers and served on their behalf as the California Legislative Liaison for the International Association of Financial Planners and has represented the estate planning attorney community in testifying before State legislative committees seeking to regulate the estate and financial planning professions and to eliminate "trust mills". In fact, several of the practice forms and client disclosure pieces created by Phil have been incorporated into new legislation and regulations. Furthermore, Phil was one of three attorney co-founders of the American Academy of Estate Planning Attorneys.  He has also been an honorary member of the National Network of Estate Planning Attorneys and is an active member of WealthCounsel.
Phil has been recognized and quoted as an estate and tax planning authority in numerous national, prestigious publications, including Money Magazine, Investors Daily, Personal Finance Magazine, Los Angeles Times, Los Angeles Business Journal, Consumer Reports Magazine, Journal of Retirement Planning, Ed Slott's IRA Newsletter, Investment Advisor Magazine, Life Insurance Selling, and PacQuarterly. He has appeared on several television and radio programs and his weekly TV show, "Preserve Your Estate", was broadcasted on local Los Angeles TV for over six years.
Additionally, Phil has created or co-created numerous technical advances in estate planning, including the Personal Asset TrustSM and the IRA Inheritance Trust®. His unique legal documents have been licensed to hundreds of attorneys all across the country, through his company, The Ultimate Estate Planner, Inc.  He has also authored or co-authored several outstanding consumer publications including "The Ten Biggest Mistakes People Make When Setting Up a Living Trust", "The Top Ten Estate Planning Mistakes Wealthy People Make", and "21st Century Wealth".
Even more impressive are Phil's accomplishments as a speaker and educator of the public and his professional peers. Phil has personally presented over 2,000 seminars on estate, tax and financial planning to the general public, to various major corporations and their employees, and to CPAs, financial planners and attorneys.  His renowned seminars have been duplicated and sold to thousands of estate planning professionals and financial advisors in the U.S. and Canada.  Phil has devoted substantial efforts to improving the standards in the estate planning and financial planning industries by personally training over 4,000 attorneys and financial planners.