It Is Possible to Build and Run a
Successful Estate Planning Practice
with Associate Attorneys!
(If you know exactly what to do—and what NOT to do!)
If you are thinking about adding an associate attorney and don't know how, or you've hired associate attorneys in the past and it didn't work out (or worse yet, it was a disaster!), nationally renowned estate planning attorney and Ultimate Estate Planner President, Philip Kavesh, understands what you're going through.
In order for Phil to build his solo estate planning practice into a successful business (and avoid a mental and physical breakdown), he soon realized that he had to bring aboard associate attorneys to help him meet clients, bring in and do work.  However, he very quickly found out that hiring an associate is much easier said than done.
Throughout his 40 years of practice, Phil has made just about every conceivable hiring mistake imaginable (which you may have too, or you may be about to make).  From hiring the experienced associate, who he thought would come in and "hit the ground running", to hiring the young, motivated associate who ended up opening up their own estate planning law firm right across the street from me (and taking clients right from under him!).  He has truly seen it all!
Through all of Phil's trial and error, he has figured out there are some scientific principles to hiring associate attorneys.  The proof is that his law practice now has 2 senior associates who have been with me for over 15 years each.  And, the best part is that Phil gets to only do the parts of the practice that he loves and enjoys, while only coming into the office just a couple of days each month!
You can do this, too - - by learning from his mistakes rather than your own!
This is why Phil has put together a unique presentation just for estate planning attorneys entitled, "The 9 Steps to Successfully Finding and Hiring Associate Attorneys".
On this special 81-minute presentation, Phil will go over in detail exactly what you need to know:
When is the best time to hire an associate attorney and why
What to look for and not to look for when hiring an associate (including a sample advertisement to use to attract the right attorney and a checklist to use in the job interview)
Where to find candidates and how to screen through the resumes quickly and efficiently
Who should help you screen resumes and conduct the first interview - - and how (HINT: It's probably not who you think it should be!)
Why working with an Employment Agency is the absolute worst way to find a new associate attorney!
What kinds of questions to ask during the interview process to help you determine which candidate is right for the job!
How to extend the job offer to the best candidate (and what to do if you don't find the most ideal candidate during your search!)
Your purchase includes an instantly downloadable video and audio recording, PDF handout materials, plus exhibits (including a duties list, associate attorney job advertisement, and interview checklist). You get all of this and more for your office for just $199. A PDF transcript is available as an add-on for an additional fee.
Think about it…if this program helps you avoid the costly mistake (and time!) of hiring the wrong associate attorney, it will be well worth your investment!
Program Title: The 9 Steps to Successfully Finding and Hiring Associate Attorneys
Speaker: Philip J. Kavesh
Duration: 81 minutes
Purchase
ABOUT THE SPEAKER
J.D., LL.M. (Taxation), CFP®, ChFC, California State Bar Certified Specialist in Estate Planning, Trust & Probate Law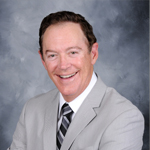 Philip J. Kavesh is a nationally recognized attorney, authority, speaker, educator and technical innovator in estate planning. Phil has earned significant recognition and accolades over his approximately 40 years of practice as an estate planning attorney. Phil holds a Master's Degree (LL.M.) in Tax Law and is a California State Bar Certified Specialist in Estate Planning, Trust and Probate Law. He also has been awarded the Certified Financial Planner and Chartered Financial Consultant designations. Phil has served his fellow estate planning and financial professionals by teaching in the Golden Gate University Graduate Tax Degree and Certified Financial Planner programs. Phil…
IMPORTANT NOTICE REGARDING CE CREDIT

The Ultimate Estate Planner, Inc. and the presenter are not registered Continuing Education Sponsors and this program is not pre-approved for continuing education credit for any state or regulatory agency.

However, please note that each program includes a Certificate of Completion and, depending on the license and the regulatory agency for which governs a participant's CE credit, some professionals may be able to self-report his or her participation and receive credit. It is the responsibility of the participant to complete any process necessary to seek self-reported CE credit for his or her participation. By registering for a teleconference (or purchasing on On-Demand program), you understand that CE credit is not guaranteed or warranted by the presenter or The Ultimate Estate Planner, Inc.