Do You Know How to Properly
Conduct and Orchestrate
Your Initial Client Meetings?

You may not like to think in terms of marketing, selling and "closing". As lawyers, we have always been taught that stuff is "unprofessional". But the reality is, you can't practice your professional skills unless you get clients to engage you and pay you - - which you weren't taught how in law school or continuing education programs!
If you are not already closing over 80% of the people you meet with and getting a check at the end of the first meeting, you can learn how through more years of trial and error (and lost revenue). Or, you can skip that painful learning process and find out how from an expert.
And, if you are already closing over 80%, there's always still room for improvement until you reach 100%! Think about your average revenue per client. Even if you marginally improve your close rate, and engage one or two more clients per month, you can significantly increase you bottom line over the course of the year!
Join us and nationally renowned estate planning attorney, Philip J. Kavesh - - who has over 40+ years of experience in closing thousands of clients – – for an in-depth presentation entitled "Properly Orchestrating the Meeting".
During this 140-minute presentation, you will learn incredibly valuable and easy to implement techniques for successfully closing clients including, but not limited to:
The 7 things you must communicate to a prospective client before the initial meeting so you begin with the ball already near the goal line! (and how to communicate these key things to them)
How to train your referral sources to properly prepare clients so almost all do business with you - - what they should say and, more importantly, what they should not say!
How to arrange your meeting calendar for maximum results (probably the exact opposite of what you're doing right now!)
The 2 critical "missing link" steps between setting the appointment and seeing the client that most attorneys overlook (or their staff botches)!
How to put both your head and your heart in the right place as you enter an initial meeting, so you're confident, less anxious, and more successful.
How to "script" the first few minutes so you never suffer from opening jitters and you take control right away! (Plus, you'll receive Phil's actual, time-tested and "perfected" script, word-for-word!)
The successful meeting "Tool Kit" you should have at your fingertips during every initial meeting (you'll even get 7 of those tools with the call!).
What are the 2 key reasons most attorneys fail to close clients at the initial meeting and how to overcome them.
Step-by-step, exactly what agenda to stick to and what to say throughout the meeting as you work seamlessly towards the "close"!
What to do when problems arise, such as:

Little or no information brought in by the prospective client
One spouse isn't present or there's tension between spouses
Client shows up with another advisor or some other interfering third-party
How to use a simple, one-page "pre-fabbed" engagement letter to clinch more sales!  (You'll get Phil's, so you don't have to "reinvent the wheel"!)
How to blow away the 2 most common objections most prospective clients have about moving forward!
Program Title: Properly Orchestrating the Meeting
Speaker: Philip J. Kavesh
Duration: 140 minutes
Purchase
ABOUT THE SPEAKER
J.D., LL.M. (Taxation), CFP®, ChFC, California State Bar Certified Specialist in Estate Planning, Trust & Probate Law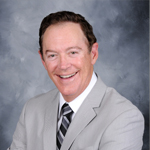 Philip J. Kavesh is a nationally recognized attorney, authority, speaker, educator and technical innovator in estate planning. Phil has earned significant recognition and accolades over his approximately 40 years of practice as an estate planning attorney. Phil holds a Master's Degree (LL.M.) in Tax Law and is a California State Bar Certified Specialist in Estate Planning, Trust and Probate Law. He also has been awarded the Certified Financial Planner and Chartered Financial Consultant designations. Phil has served his fellow estate planning and financial professionals by teaching in the Golden Gate University Graduate Tax Degree and Certified Financial Planner programs. Phil…
IMPORTANT NOTICE REGARDING CE CREDIT

The Ultimate Estate Planner, Inc. and the presenter are not registered Continuing Education Sponsors and this program is not pre-approved for continuing education credit for any state or regulatory agency.

However, please note that each program includes a Certificate of Completion and, depending on the license and the regulatory agency for which governs a participant's CE credit, some professionals may be able to self-report his or her participation and receive credit. It is the responsibility of the participant to complete any process necessary to seek self-reported CE credit for his or her participation. By registering for a teleconference (or purchasing on On-Demand program), you understand that CE credit is not guaranteed or warranted by the presenter or The Ultimate Estate Planner, Inc.