Is Your Staff Efficient, Productive, Happy
& Making Your Firm Profitable?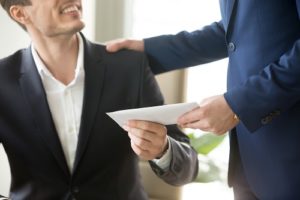 Imagine you work in a place like this. Every day you go to and from work, not knowing if you're "winning" or "losing". Once a year, you get some standard raise and maybe a small bonus. You begin to care less about whether your work is done right and promptly, because it makes no difference to you. You eventually become an 8:01am to 4:59pm employee that punches your timecard, and probably start looking for another job.
On the other hand, imagine you work in a place like this. Every day you are there, you are clear about what you should be doing and what your priorities are, and you're held accountable for specifically defined results (you know the "score" as the game is being played). And then you're consistently, month after month, rewarded for your "wins". Wouldn't you feel a lot more appreciated and acknowledged? Wouldn't you feel more committed to your job and throw yourself totally into it (and never want to leave for another job)?
The key difference between these two work environments is a staff bonus system. One that's already proven to work in attorney Philip Kavesh's law firm for many years, and is also working for other attorneys who have started implementing this system in their own firms.
I was skeptical about it, but after I attended Phil's program, my firm worked up a new compensation arrangement for the support staff. At the end of the very first month, when our firm achieved its goals, we announced at a firm meeting that everyone was going to get a bonus. And, I can tell you, three of the ladies started weeping right there at the meeting. I wouldn't have traded that experience for anything. My staff's attitude was transformed and they suddenly started looking at the calendar, scheduling signings and making sure I got out bills.

Last year, we had one of the best years in the history of the firm, but we only ever hit the revenues that we made in the first month of the bonus program one time. This system works!

Phil, I would have never in a thousand years, if left to my own devices, introduced a bonus program like the one you taught us. But, we did, without too much work. I've never seen anything like it!

Christy Barton, Estate Planning Attorney
Columbia, Missouri
Please join us and our president, attorney Philip Kavesh, for a 81-minute power-packed presentation entitled, "8 Steps to Setting Up Bonuses for Support Staff That Are Legal, Ethical and Motivate Them".
On this 81-minute program you will learn how to:
Set up and implement, step-by-step, a staff bonus structure that's tested and proven to work!
Avoid the biggest problems encountered by the "usual" types of compensation and bonus formulas
Establish both base and bonus compensation standards that assure your monthly revenue and profits will increase!
Track staff performance and keep them apprised so they become highly motivated to hit their bonus goals - - every single month!
Keep your staff productive, happy, and with you for the long term!
Your purchase includes an instantly downloadable video and audio recording, PDF handout materials, plus accompanying exhibits. You get all of this and more for you and your office to use at the low price of $199. A PDF transcript is available as an add-on for an additional fee.
Program Title: 8 Steps to Setting Up Bonuses for Support Staff That Are Legal, Ethical and Motivate Them
Speaker: Philip J. Kavesh
Duration: 81 minutes
Purchase
ABOUT THE SPEAKER
J.D., LL.M. (Taxation), CFP®, ChFC, California State Bar Certified Specialist in Estate Planning, Trust & Probate Law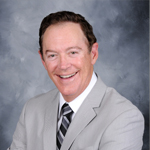 Philip J. Kavesh is a nationally recognized attorney, authority, speaker, educator and technical innovator in estate planning. Phil has earned significant recognition and accolades over his approximately 40 years of practice as an estate planning attorney. Phil holds a Master's Degree (LL.M.) in Tax Law and is a California State Bar Certified Specialist in Estate Planning, Trust and Probate Law. He also has been awarded the Certified Financial Planner and Chartered Financial Consultant designations. Phil has served his fellow estate planning and financial professionals by teaching in the Golden Gate University Graduate Tax Degree and Certified Financial Planner programs. Phil…
IMPORTANT NOTICE REGARDING CE CREDIT

The Ultimate Estate Planner, Inc. and the presenter are not registered Continuing Education Sponsors and this program is not pre-approved for continuing education credit for any state or regulatory agency.

However, please note that each program includes a Certificate of Completion and, depending on the license and the regulatory agency for which governs a participant's CE credit, some professionals may be able to self-report his or her participation and receive credit. It is the responsibility of the participant to complete any process necessary to seek self-reported CE credit for his or her participation. By registering for a teleconference (or purchasing on On-Demand program), you understand that CE credit is not guaranteed or warranted by the presenter or The Ultimate Estate Planner, Inc.