Do You Know How to Properly
Train & Manage Your Associate Attorneys?
Adding associate attorneys is the only way to get you, the business owner, out of the countless hours of work and constant pressure of keeping your practice afloat. However, successfully adding associate attorneys can be challenging, especially if you've never done it before or if you've tried and it didn't work out.
I realized, some time ago, that in order for me to build my solo estate planning practice into a successful business (and avoid a mental and physical breakdown), I had to bring on associate attorneys. Hiring them is only the first step (which I address in my program about finding and hiring associates). But even more important are the next steps you take to properly onboard, train, and manage the associate so he or she can give you the help you need!
Throughout my 40 years of practice, I've made just about every conceivable mistake imaginable when it comes to bringing on associate attorneys. But, I did learn how to get an associate attorney up and running quickly and continue to manage them in a way that has made them integral parts of our firm. The proof is that my law practice now has 2 senior associates who have been with me for over 15 years each. This has allowed me the freedom and luxury of only doing the parts of the practice that I love and enjoy, while coming into the office just a couple of days each month!
You can do this too, once you learn how. Whether you're about to have an associate attorney, or one you've just hired or perhaps you already have associate attorneys for a while and recognize that you need to do a better job training and managing them, I have put together a unique presentation just for estate planning attorneys entitled, "The 8 Steps to Successfully Training & Managing Associate Attorneys".
On this special 79-minute presentation, I will go over in detail exactly what you need to know:
What are the two things that you (the business owner) must do and be committed to when it comes to bringing on an associate?
Who should be doing the initial training of the new associate and how you can structure the process so you only do this once (for your first hire) and can delegate this elsewhere after that for future associate attorney hires
What kind of orientation materials and training agenda should you have prepared in advance of the new associate starting (including a sample new attorney training agenda used at my firm for every new associate)
What specific goals and timeframes you should set up for the new associate
What your role should be in the on-going supervision and training, including what regularly scheduled meetings should be scheduled each day, week, month, and quarter (including a sample agenda of what should you go over in these meetings)
How to set up successful time management protocols for your associate attorneys and you so that you're not constantly being interrupted or interrupting them (and why you should also implement this procedure for everyone in your firm!)
What kind of metrics to monitor so that you can properly gauge how your new associate attorney is performing (including sample management reports that I receive each day, week and month so that I'm always on top of what's going on in my firm)
What type of periodic reviews your associate attorneys should receive and how to conduct those meetings so that you can properly address and correct issues of poor performance or bad behaviors right away!
The two red flags to be on the lookout for that would indicate it's time to give a final warning or let an associate go and how to conduct that process so it's not unpleasant
Your purchase includes an instantly downloadable video and audio recording, PDF handout materials, plus exhibits (including a duties list, associate attorney job advertisement, and interview checklist). You get all of this and more for your office for just $199. A PDF transcript is available as an add-on for an additional fee.
Think about it…if this program helps you avoid the time and headaches in losing an associate attorney (or helps to put an end to the revolving door your associate position has been for your firm), it will be well worth your time and investment!
Program Title: The 8 Steps to Successfully Training & Managing Associate Attorneys
Speaker: Philip J. Kavesh
Duration: 79 minutes
Purchase
ABOUT THE SPEAKER
J.D., LL.M. (Taxation), CFP®, ChFC, California State Bar Certified Specialist in Estate Planning, Trust & Probate Law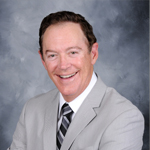 Philip J. Kavesh is a nationally recognized attorney, authority, speaker, educator and technical innovator in estate planning. Phil has earned significant recognition and accolades over his approximately 40 years of practice as an estate planning attorney. Phil holds a Master's Degree (LL.M.) in Tax Law and is a California State Bar Certified Specialist in Estate Planning, Trust and Probate Law. He also has been awarded the Certified Financial Planner and Chartered Financial Consultant designations. Phil has served his fellow estate planning and financial professionals by teaching in the Golden Gate University Graduate Tax Degree and Certified Financial Planner programs. Phil…
IMPORTANT NOTICE REGARDING CE CREDIT

The Ultimate Estate Planner, Inc. and the presenter are not registered Continuing Education Sponsors and this program is not pre-approved for continuing education credit for any state or regulatory agency.

However, please note that each program includes a Certificate of Completion and, depending on the license and the regulatory agency for which governs a participant's CE credit, some professionals may be able to self-report his or her participation and receive credit. It is the responsibility of the participant to complete any process necessary to seek self-reported CE credit for his or her participation. By registering for a teleconference (or purchasing on On-Demand program), you understand that CE credit is not guaranteed or warranted by the presenter or The Ultimate Estate Planner, Inc.