J.D., Attorney, Principal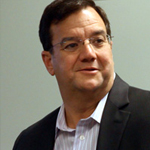 Professional Accreditation :
Admitted to the California State Bar. Courts Admitted to: California Supreme Court; United States District Court, Southern District of California.
Education
J.D., Western State University, San Diego, CA; Undergraduate Study in Civil Engineering, Business Administration and Architecture at, respectively, Loyola Marymount University, Los Angeles, CA; University of San Diego, San Diego, CA; and New School of Architecture, San Diego, CA. A Fellow at the Esperti Peterson Institute, a Laureate in Wealth Strategies at the Laureate Center For Wealth Advisors, and a Fellow at the Southern California Institute.
Positions
Principal and Founder, Strazzeri Mancini LLP, practicing in Estate Planning, Business Succession, Charitable Planning, Asset Protection and Retirement Issues; Principal of The Founders Group, a Business Strategies Collaborative; Co-Founder of The Southern California Institute; Former Mediator for ARBITRATIONWORKS (A.W.), a California Dispute Resolution Corporation; Level II Arbitrator for State of California, Department of Consumer Affairs, Contractor State License Board through A.W.; Chair for the Sharp Healthcare Foundation Board of Directors; California B-licensed General Contractor; and Real Estate Developer.
Educator
Approved provider for Continuing Education through the State of California Department of Insurance. Speaker for Continuing Education for financial professionals including Certified Public Accountants, Attorneys, Fiduciaries, and Financial Planners. Former Adjunct Faculty Member of the Estate and Wealth Strategies Institute at Michigan State University. Education Fellow at the Southern California Institute. Instructor for Estate and Trust Education Resources—Exam Prep Course for the State Bar of California Certified Specialist Exam in Estate Planning, Trust and Probate Law.
Publications
Books: Co-author, "Generations — Planning Your Legacy," 1999; Co-author, "Strictly Business — Planning Strategies for Privately Owned Businesses," 2002; Co-author, "Giving — Philanthropy for Everyone," 2002; Co-author, "For California Doctors – a guide to asset protection, tax, and estate planning," 2009; Co-author, "Business Succession Planning – Strategies for California Estate Planners and Business Attorneys," CEB 2010. Course Manuals for State of California Department of Insurance for approved Continuing Education: Trust Fiduciaries; Basic Estate Planning; Family Limited Partnerships; Advanced Estate Planning, Charitable Remainder Trusts and Asset Protection—Offshore Planning. Course materials on Irrevocable Life Insurance Trusts for the Academy of Multidisciplinary Practice, accredited by the Estate and Wealth Strategies Institute at Michigan State University.
Community Service
Former and/or present member, Board of Directors for Charities such as: The Coming Together Foundation; Army-Navy Academy; ANA Alumni Association and Sharp Healthcare Foundation.
Personal
Joseph has structured his practice to allow him and his wife Antonietta to enjoy time with their family and to be active in their community.