Do You Know the 6 Strategies for
Growing Revenue in Any Business?
If You'd Like to Increase Your Revenue, Read On…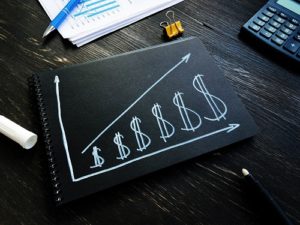 The last couple of years have been unprecedented for everyone - - but most especially business owners who were forced to shut down, re-open, pivot, shutdown, re-open, and pivot again - - all the while also managing their own families, as well as their employees and the lives that their own businesses affected.
But, while this kind of change could be detrimental to so many businesses, there were many businesses that thrived throughout the pandemic and continue to do so.  Regardless of the nature of the business, it comes down to some very basic and universal principles that are relevant to any and all businesses - - regardless of what type of industry, product or service they may provide.
Join Joe Sands, CVGA, CEPA, CTP and Joseph Strazzeri, Esq., CEPA, for a lively discussion about the good, the bad and the ugly of real businesses situations and learn about, "The 6 Ways to Grow Revenue in Any Business".
During this 55-minute presentation, Joe and Joe will cover:
How to generate revenue from new customers - - what is working and what's NOT anymore!
How do you manage all of the rising costs of your own (and still make a profit!)
How to generate significant revenue from an often untapped and overlooked source of revenue
What kind of products and services do you have to offer that are relevant now to what people want and need
How the pandemic has opened up a lot of opportunities for businesses to merge and set up an acquisition strategy that makes sense
How businesses are expanding beyond a much further service area than ever these days and leverage the Renter's Market right now!
Your purchase includes an instantly downloadable video and audio recording and PDF handout materials. You get all of this and more for you and your office to use at the low price of $149. A PDF transcript is available as an add-on for an additional fee.
In Partnership With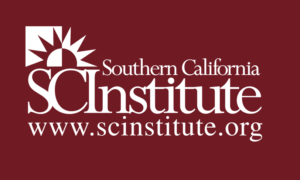 ABOUT THE SPEAKER
CVGA, CEPA, CTP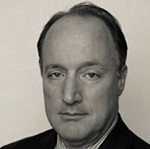 Joe Sands, CVGA, CEPA, CTP As a Managing Director of Corporate Finance Associates (CFA), a 65+ year old global investment bank, Joe advises business owners and boards on buy-side and sell-side mergers and acquisitions, debt and equity financings, business sales, valuation, exit/succession planning as well as restructurings and lender workouts for financially distressed companies. Joe has over 25 years of experience with clients in consumer products and services, manufacturing, multi-unit retail, transportation/logistics, distribution, technology, healthcare, industrial and business services. Clients have run the gamut between start-ups and multi-billion dollar public companies, but are generally private companies with revenues between $25-300…
J.D., Attorney, Principal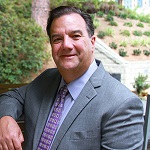 Joseph Strazzeri, Esq. is the Principal and Founder, Strazzeri Mancini LLP, practicing in Estate Planning, Business Succession, Charitable Planning, Asset Protection and Retirement Issues; Former Partner, Law Office of N. Munro Merrick; Principal of The Founders Group, a Business strategies Collaborative. Frequent educator and author, Joe is also a Laureate Circle Member and Fellow of the Southern California Institute and serves on the board of several foundations including Sharp Healthcare. Professional Accreditation Admitted to the California State Bar. Courts Admitted to: California Supreme Court; United States District Court, Southern District of California. Education J.D., Western State University, San Diego, CA;…
IMPORTANT NOTICE REGARDING CE CREDIT

The Ultimate Estate Planner, Inc. and the presenter are not registered Continuing Education Sponsors and this program is not pre-approved for continuing education credit for any state or regulatory agency.

However, please note that each program includes a Certificate of Completion and, depending on the license and the regulatory agency for which governs a participant's CE credit, some professionals may be able to self-report his or her participation and receive credit. It is the responsibility of the participant to complete any process necessary to seek self-reported CE credit for his or her participation. By registering for a teleconference (or purchasing on On-Demand program), you understand that CE credit is not guaranteed or warranted by the presenter or The Ultimate Estate Planner, Inc.