Although You May Get Some Referrals from Professionals and Clients…
Do You Have a System
That Consistently Generates Millions
in Referral Revenue Each Year?
One attorney does… and whether you're a CPA, financial advisor, life insurance agent or estate planning attorney, you'll want to hear all about it.
The attorney's name is Joe Strazzeri. He and his partners have built one of the largest estate planning practices in all of California, one of the most competitive markets in the country - - not by presenting retail seminars to the public, but almost entirely through a unique, time-tested referral system.
Now, Joe will reveal his team-driven system to you on the first of a special 3-part series entitled, "A Proven System for Continuously Getting Great Referrals from Professionals and Clients".
Part 1: Opening the Referral Process

How to develop the "Stewardship" mindset essential to the referral process
How to craft your own "compelling message" to potential referral sources (and potential clients, too)
How to build Wealth Advisor "Partnering Programs" by asking advisors the 9 Critical Business Questions
How to present "Signature Events" that attract and engage wealthy clients and the advisors they work with
Part 2: Generating Consistent Referrals From Your Best Sources
How to "vet" the best referral sources, rather than manage too many relationships
Teaching your referral sources the "Collaborative Introduction Protocol", a process to get more referrals for their own business (as well as yours)
Continuing to build rapport through giving value to referral sources, so they want to partner with you
Staying in front of them and maintaining your status as "top of mind and market"
Part 3: The Overlooked Ingredient - - Gratitude
How to say "thank you" in the most sincere and moving way
Appropriately including the referral source in the planning process, client meetings, and correspondence
Generating more business for the referral source through ongoing maintenance programs and by keeping in touch regarding changes in client circumstances (such as through the "you had a grandchild" letter)
Program Title: A Proven System for Continuously Getting Great Referrals from Professionals and Clients
Speaker: Joseph J. Strazzeri
Duration: 90 minutes
Purchase
ABOUT THE SPEAKER
J.D., Attorney, Principal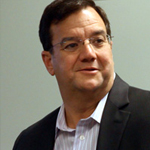 Professional Accreditation : Admitted to the California State Bar. Courts Admitted to: California Supreme Court; United States District Court, Southern District of California. Education J.D., Western State University, San Diego, CA; Undergraduate Study in Civil Engineering, Business Administration and Architecture at, respectively, Loyola Marymount University, Los Angeles, CA; University of San Diego, San Diego, CA; and New School of Architecture, San Diego, CA. A Fellow at the Esperti Peterson Institute, a Laureate in Wealth Strategies at the Laureate Center For Wealth Advisors, and a Fellow at the Southern California Institute. Positions Principal and Founder, Strazzeri Mancini LLP, practicing in Estate…
IMPORTANT NOTICE REGARDING CE CREDIT

The Ultimate Estate Planner, Inc. and the presenter are not registered Continuing Education Sponsors and this program is not pre-approved for continuing education credit for any state or regulatory agency.

However, please note that each program includes a Certificate of Completion and, depending on the license and the regulatory agency for which governs a participant's CE credit, some professionals may be able to self-report his or her participation and receive credit. It is the responsibility of the participant to complete any process necessary to seek self-reported CE credit for his or her participation. By registering for a teleconference (or purchasing on On-Demand program), you understand that CE credit is not guaranteed or warranted by the presenter or The Ultimate Estate Planner, Inc.