Would You Like More
Prospective Clients to Engage You?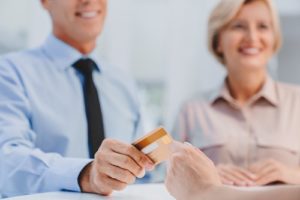 Every single business owner wants more clients to engage them, but getting prospective clients to engage you is so much easier when you aren't forcing it!
From understanding the clients' needs and wants and how to properly phrase and communicate how you can help those clients, these techniques are the kinds of things that you simply don't learn in law school (or other CLE courses).
This is why Joe Strazzeri, Esq. CEPA and Shelley Lightfoot, CEPA at the Southern California Institute have put together this practical and helpful presentation entitled, "Tap Into Your Quiet Confidence and Unlock Engagement Potential".
During this 56-minute presentation, you will learn:
Why your technical ability is not enough!
The language and "phraseology" that helps answer the client's needs and wants, but becomes the drivers behind the conversations that you hold with them.
Techniques for helping set expectations with the clients and help move the clients along in the process seamlessly.
An outline of Joe and Shelley's tested and proven Client Service Process for moving prospects into long-term clients.
The key phrases and "deal" killers to avoid!
And much more, including a useful checklist to follow to help guide you through the client meeting and an implementation checklist so you can actually put what you learn to use!
If this program helps you improve your closing rate by even 10%, it will be well worth your investment!
Your purchase includes an instantly downloadable video and audio recording, PDF handout materials, plus accompanying exhibits. You get all of this and more for you and your office to use at the low price of $149. A PDF transcript is available as an add-on for an additional fee.
In Partnership With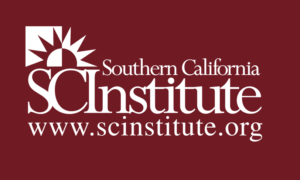 ABOUT THE SPEAKER
J.D., Attorney, Principal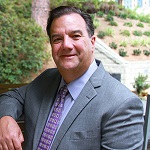 Joseph Strazzeri, Esq. is the Principal and Founder, Strazzeri Mancini LLP, practicing in Estate Planning, Business Succession, Charitable Planning, Asset Protection and Retirement Issues; Former Partner, Law Office of N. Munro Merrick; Principal of The Founders Group, a Business strategies Collaborative. Frequent educator and author, Joe is also a Laureate Circle Member and Fellow of the Southern California Institute and serves on the board of several foundations including Sharp Healthcare. Professional Accreditation Admitted to the California State Bar. Courts Admitted to: California Supreme Court; United States District Court, Southern District of California. Education J.D., Western State University, San Diego, CA;…
CEPA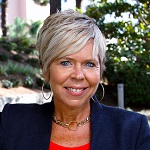 Shelley Lightfoot, CEPA is a life-long financial and legal services professional, Shelley's unique combination of experience, passion, and creativity are an excellent contribution for her objective of helping wealth advisors attract and engage clients through collaborative efforts with other advisors.  Since early 2009, Shelley has enjoyed her role as the Executive Director and Partner in 4 unique brands: The Southern California Institute is a Thought Leader Community providing resources, education, and advice via collaborative think tanks, events, programs, online content, and introductions. The Laureate Center for Wealth Advisors provides advanced training and support for wealth advisors, such as: Attorney's, Accountants,…
IMPORTANT NOTICE REGARDING CE CREDIT

The Ultimate Estate Planner, Inc. and the presenter are not registered Continuing Education Sponsors and this program is not pre-approved for continuing education credit for any state or regulatory agency.

However, please note that each program includes a Certificate of Completion and, depending on the license and the regulatory agency for which governs a participant's CE credit, some professionals may be able to self-report his or her participation and receive credit. It is the responsibility of the participant to complete any process necessary to seek self-reported CE credit for his or her participation. By registering for a teleconference (or purchasing on On-Demand program), you understand that CE credit is not guaranteed or warranted by the presenter or The Ultimate Estate Planner, Inc.