J.D., LL.M., MBA, CFP®, CM&AA®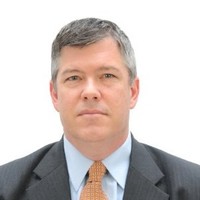 Ed is currently a Wealth Strategist for Huntington National Bank, where he concentrates on thought leadership and planning ideas for high net worth clientele in tax, asset protection and estate planning areas. Previously, he was a Director in Key Private Bank's Family Wealth Advisory Group, analyzing tax, trust and estate planning needs of ultra high net worth clients of Key Private Bank nationwide in conjunction with local teams of credentialled financial planners, trust officers, investment specialists and private bankers.
Ed was previously in private law practice working in taxation, probate, estate and business planning. Other experience includes research and writing of legal memoranda for the U.S. District Court of Portland, Oregon as a law clerk. He is a Fellow of the American College of Trust and Estate Counsel (ACTEC). He is a Board Certified Specialist (through the Ohio State Bar Assn) in Estate Planning, Trust and Probate Law, a Certified Financial Planner (CFP) professional and a Certified Merger & Acquisition Advisor (CM&AA). He is also a Non-Public Arbitrator for the Financial Industry Regulatory Authority (FINRA) and a member of the Editorial Advisory Board of the Probate Law Journal of Ohio.
Ed is a frequent speaker at CLE/CPE courses on asset protection, tax and financial and estate planning topics, and recently co-authored, with Stephan Leimberg, Paul Hood, Martin Shenkman and Jay Katz, the 18th Edition of The Tools and Techniques of Estate Planning, a 997-page practice-based resource on estate planning.
Education:
Bachelor of Arts (B.A.), History, Stetson University
Juris Doctorate (J.D.), Northwestern School of Law at Lewis & Clark College
Masters of Law (LL.M.) in Tax Law, Capital University Law School
Masters of Business Administration (MBA), Xavier University
Professional Accreditations:
Licensed to practice in all Ohio courts, U.S. District Court of Southern Ohio and U.S. Tax Court
Board Certified Specialist  through Ohio State Bar Association in Estate Planning, Trust and Probate Law
Certified Financial Planner (CFP®), Certified Merger and Acquisition Advisor (CM&AA®)
Non-Public Arbitrator for the Financial Industry Regulatory Authority (FINRA)