Do You Know the Difference Between a
Well-Drafted and Poorly-Drafted
IRA Beneficiary Trust?
(And How Do You Advise Your Clients With Sizeable IRAs
and Draft for Them After the SECURE Act?)
Are you drafting (or thinking about drafting) IRA Beneficiary Trusts without knowing about the many technical issues and traps?
The new "10-Year Payout" rule created by the SECURE Act for inherited IRAs appears on its surface, to be quite simple.  But, a deeper dive into this new law reveals great complexity - - both in what planning advice is best for each client and then implementing that planning through trust and beneficiary form drafting.
If you're an estate planning attorney, and you have clients with IRAs of between $200,000 to $1 million (or more), you will definitely want to join two of the nation's leading authorities on IRA planning and drafting beneficiary trusts, attorneys Philip J. Kavesh and Ed Morrow, for this special presentation entitled, "The Traps & Tricks of Drafting IRA Trusts & Beneficiary Forms After the SECURE Act".
In this 90-minute program you will learn:
How do you draft an accumulation trust to both maximize income tax savings and asset protection?
Using discretionary "HEMS" language with special "directions"?
Using Limited Powers of Appointment, with special "directions?"
What about adding "BDOT" withdrawal powers?
For any beneficiaries that may still qualify for stretchout, how do you draft "EDB sub-trusts" to achieve maximum tax savings and asset protection?
What are the special multiple beneficiary trust rules you need to address and how?
What other beneficiary trust provisions now need to be revised and how?
What special "flex" provisions (such as "Trust Protector" and "Toggle Switch" language) should you now put in a Living Trust or standalone Beneficiary Trust to adapt to later IRS guidance, as well as changed circumstances and needs of individual beneficiaries?
How should your clients update their BDF forms?
And much more, including some helpful model trust and form language!
This presentation is chock full of practical, "down-in-the-trenches" information that you will able to use right away in your practice to better service your clients.
Your purchase includes: Downloadable PDF handout materials and MP3 audio recording. A PDF transcript may be added on for an additional fee during the checkout process.
ABOUT THE SPEAKER
J.D., LL.M., MBA, CFP®, CM&AA®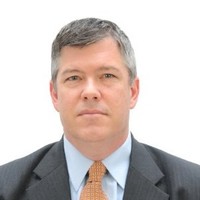 Ed is currently a Wealth Strategist for Huntington National Bank, where he concentrates on thought leadership and planning ideas for high net worth clientele in tax, asset protection and estate planning areas. Previously, he was a Director in Key Private Bank's Family Wealth Advisory Group, analyzing tax, trust and estate planning needs of ultra high net worth clients of Key Private Bank nationwide in conjunction with local teams of credentialled financial planners, trust officers, investment specialists and private bankers. Ed was previously in private law practice working in taxation, probate, estate and business planning. Other experience includes research and writing…
J.D., LL.M. (Taxation), CFP®, ChFC, California State Bar Certified Specialist in Estate Planning, Trust & Probate Law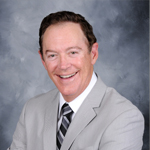 Philip J. Kavesh is a nationally recognized attorney, authority, speaker, educator and technical innovator in estate planning. Phil has earned significant recognition and accolades over his approximately 40 years of practice as an estate planning attorney. Phil holds a Master's Degree (LL.M.) in Tax Law and is a California State Bar Certified Specialist in Estate Planning, Trust and Probate Law. He also has been awarded the Certified Financial Planner and Chartered Financial Consultant designations. Phil has served his fellow estate planning and financial professionals by teaching in the Golden Gate University Graduate Tax Degree and Certified Financial Planner programs. Phil…
IMPORTANT NOTICE REGARDING CE CREDIT

The Ultimate Estate Planner, Inc. and the presenter are not registered Continuing Education Sponsors and this program is not pre-approved for continuing education credit for any state or regulatory agency.

However, please note that each program includes a Certificate of Completion and, depending on the license and the regulatory agency for which governs a participant's CE credit, some professionals may be able to self-report his or her participation and receive credit. It is the responsibility of the participant to complete any process necessary to seek self-reported CE credit for his or her participation. By registering for a teleconference (or purchasing on On-Demand program), you understand that CE credit is not guaranteed or warranted by the presenter or The Ultimate Estate Planner, Inc.