By Joseph J. Strazzeri, Esq.
At industry conferences you hear it all the time. The first day is all about friends connecting and sharing their successes since they last saw each other. Over dinner and wine, or maybe the next day, you start to hear the challenges they are facing such as fewer clients, lower compensation, more hours, and administrative team breakdowns.
Practitioners that have been in the business more than half-a-dozen years have seen these ups and downs of market driven forces, and they no longer try to address the symptoms, but rather the underlying cause. Understanding that the end user client is no longer responding to the message that we used to have is the key component to turning our practices back to those successful days. Realizing that this will happen as a cycle for our businesses many times over the next decades will help us be better positioned as our service industry continues to evolve.
The simple solution, if we choose to look at it this way, is a combination of messaging and what we call "Stewardship Marketing." Though we may have fallen in love with the processes, technical knowledge, and team support we are currently using in our practices, if the end user client is no longer listening and or buying with as much vigor, it likely means we need to adjust our methods.
Successful messaging is, and always will be, no more than paying attention to what the client is listening to now, what they need, what their centers of influence are willing to talk to those clients about, and delivering a "product and strategy" or "benefit and process" message. The trick is having that center of influence see your role in helping them help their clients – and adjusting your message accordingly. An effective message is likely not about the products or strategies you may use as the eventual solutions – but is rather about the benefit the end user is looking for and the process that you use (or you and the advisor use together) to help.
Marketing comes in many forms: direct/retail marketing, wholesale marketing to the advisors of clients, and marketing to a blend of those together. The easiest client to get is the one you already have, the next is the one you had before, next are those that come from a center of influence, and lastly those that you never met and spend effort trying to get. Why do most practitioners spend the majority of their time marketing for the most difficult relationships to obtain?
At the end of the day, we desire to be in front of a client offering a path to a solution, and gaining the client's agreement for compensation. The glitch is often just getting the client into the room with an open mindset. As an established practice, Stewardship Marketing can be the answer and is rewarding from the standpoints of time, return, finance, and enjoyment. If done well, your past and current clients as well as referral sources will be re-energized and thrilled to work with you again and again. Once you have laid out your new or refined message, it is a matter of determining what you will say, how you will say it, and where you will say it.
Stewardship Marketing only suggests that we establish a method of being in front of our current and past clients and referral sources on a regular basis in a manner that delivers our message, and leads to revenue from helping. One method is to simply reverse engineer our interactions. If our best client engagements are the result of times that we are at an event where we are highlighted and deliver our message, why not regularly offer that type of event to advisors and clients? At these events we can not only deliver our message, but also suggest a private meeting to help. To complete the "engineering" we now do not ask for business or deliver our complete message at every encounter, but instead offer to have an old friend come to one of our social or business gatherings as a stepping stone – leaving the private meeting offer for later.
Let's invite prospective clients and advisors as well. With the many social and business events that we attend every month, we are not at a loss for where to deliver our refined message to new relationships. When we find ourselves debating whether to ask indirectly for business, we can instead utilize the above stepping stones. It is a matter of having those established small business and social events consistently on our calendar, and remembering that at events we simply attend, we should be inviting potential clients and centers of influence to our stepping stone events. When we leave the private meeting offer until later, as a delayed result, it may well deliver a greater and more consistent close rate.
Is it simple? We just need to realize that the message we used to have about the processes and technical knowledge has changed. We must now listen to our end user clients and referral sources to find out what is important to them, adjust our practices, and deliver our refined message in intentional venues large and small. Through a consistent process, one event should lead to the next and then regularly to those great moments when we get the opportunity to offer help for compensation.
---
RELATED EDUCATION
Join us and Joseph Strazzeri, Esq., in association with SC Institute and the Laureate Center for Wealth Advisors, on Tuesday, July 15th at 9am PT (12pm ET) for the first of a special 3-part teleconference series entitled, "A Proven System for Continuously Getting Great Referrals from Professionals and Clients". The first program is entitled, "Part 1: Opening the Referral Process".
On this program, you will find out:
How to develop the "Stewardship" mindset essential to the referral process
How to craft your own "compelling message" to potential referral sources (and potential clients, too)
How to build Wealth Advisor "Partnering Programs" by asking advisors the 9 Critical Business Questions
How to present "Signature Events" that attract and engage wealthy clients and the advisors they work with
You can register for each individual call or all three calls.  For more information and to register, click here.
---
ABOUT THE AUTHOR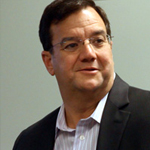 Joseph J. Strazzeri is an attorney and principal at the The Law Firm of Strazzeri Mancini, LLP located in San Diego, California.  He is also the co-founder of SC Institute and the Laureate Center for Wealth Advisors, two nationally renowned organizations that collaborate, educate, and work side-by-side estate planning professionals of all designations to help build stronger client relationships utilizing the multi-disciplinary practice model.  Joe can be reached at 858-200-1900 or you can reach him online through his website at www.strazzerimancini.com.
---
 OTHER ARTICLES IN THIS ISSUE
Image courtesy of imagerymajestic / FreeDigitalPhotos.net