By Daxton Fryer, Senior Life Settlement Analyst
Whether you call it a life settlement, a lifetime settlement or a senior settlement, Life Settlements have become a very popular option for today's financial planners and trusted advisors and their clients who may want to cash out their life insurance policies.  Life Settlements have also become a powerful option for corporations, trusts and individuals who have poorly performing or thinly funded senior client policies.  This specialty is fast becoming a mainstream financial planning tool for insurance agents, CPA's, tax attorneys, estate planners, elder law attorneys and trust companies.  As a financial professional, you are in a great position to advise your clients of the advantages of a life settlement.  The process of identifying which of your clients may be a great fit for a life settlement has never been easier.
We believe that as part of the financial planning process, the prospective sale of an existing life insurance policy is an option you should provide to anyone over the age of seventy, as part of your fiduciary responsibility.  The client may be considering lapsing or surrendering a policy because it is too expensive or they may have had a change in health or life circumstances.
Here are just some of the many reasons that a client might want to consider selling this valuable asset:
Receive a higher cash payout than cash surrender value
Receive money for an un-affordable term policy coming up on its conversion date
Recast their financials with bottom line profit from a NON PERFORMING asset
Alternative funding for LTC policies, annuities or other investments
Additional funds to supplement retirement income and improve their position
Funds to replenish monies lost in Stock market or diminished dividend returns
Funds to seek treatments NOT COVERED by health insurance
Relief of monthly premium expenses (recaptured premium payments/outflow are also pure bottom line dollars to the insured's financials).
To sell a single life policy and buy a survivorship (2nd to die) policy for less money and/or more coverage
Fund a Charitable Trust of Gift
Fund a Revised Estate Plan or pay gift taxes
Getting a life settlement quote is just like having your house appraised before you sell it. The first thing you do when you want to sell a house is have it appraised and then sold for top dollar on the secondary market. Can you imagine a realtor advising a client to not have their house appraised? A life settlement specialist will complete a free, non-binding evaluation with no obligation for your client to sell. The evaluation is very simple and quick and in its simplest form provides the owner of a policy with a better alternative than they may have previously had.
When choosing a life settlement specialist, you should seek one who works for a full service brokerage firm, which will present the policies to multiple funding sources and obtain multiple offers. You want your client to get the highest market value offer for the policy.
Life settlements now have years of track record showing they work and produce great client results. There is currently in excess of ten billion dollars available for these settlements, so be sure to review your files and consider which of your clients would be well advised to explore the possibility of a life settlement.
---
ABOUT THE AUTHOR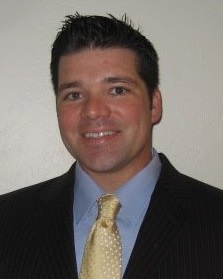 Daxton Fryer has been a major influence in the evolution of the life settlement industry during his eleven year career of proactive involvement. Not only has he been directly involved in negotiating and settling several thousand contracts, you may have met him at MDRT, National Association of Estate Planners and Counsels or Senior Market Expo. Mr. Fryer, an alumnus of the University of Southern Mississippi, currently holds a Life Agent License with Viatical Settlement Broker Appointment for LIS.
Collectively, LIS has been involved with brokering approximately 24,000 cases throughout the years, and have earned an exemplary reputation within the life insurance settlement industry as a professional and trustworthy representative of policy owners and insureds. Our reputation within the industry allows us to maintain partnerships with a large number of funding entities on your behalf – several of which are exclusive to Life Insurance Settlements, Inc. This allows LIS to handle all aspects of the life settlement process, so the agent or financial professional can effectively service your client and reduce your time and paperwork.
Life Insurance Settlements, Inc. (LIS) is a corporation organized in the State of Florida, for the purpose of brokering life settlement contracts. Its corporate business office is located at 1500 West Cypress Creek Road, Suite 408, Fort Lauderdale, Florida, 33309. Since its inception, LIS has maintained "good standing" status in the domiciled state with the Florida Division of Corporations.  You can reach Mr. Fryer at daxton@lisettlements.com or online at www.LISettlements.com
---
 OTHER ARTICLES IN THIS ISSUE
Image courtesy of stuart miles / FreeDigitalPhotos.net