J.D., California State Bar Certified Specialist in Estate Planning, Trust & Probate Law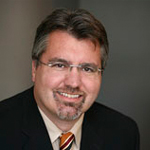 Kevin Urbatsch is a Certified Specialist in Estate Planning, Trust, and Probate Law by the California State Bar Board of Legal Specialization.  In May 2011, Kevin was presented the NAELA's Presidential Recognition Award for his work in special needs planning. In 2010, 2011 and 2012, Kevin was named a Northern California Superlawyer. In 2009, Kevin was named KRON-TV's Best of the Bay estate planning attorney for San Francisco and for Northern California. In 2012, Kevin Urbatsch was named a member of the Advisory Board to the Academy of Special Needs Planners, a national organization of special needs planning professionals.
Kevin is the author (or co-author) of several books and treatises, including Administering the California Special Needs Trust published in 2011 by IUniverse, Special Needs Trusts: Protecting Your Child's Financial Future 4th Ed. published in 2011 by Nolo Press, and is the contributing-editor and partial author of CEB's award winning publication titled Special Needs Trusts – Planning, Drafting, and Administration.  He is also the Co-Executive Editor of the NAELA Journal. The Journal is a compilation of scholarly articles concerning elder law and special needs law read by the over 4,000 member NAELA organization.
Kevin has been a member of the California Bar since 1993. He received his law degree from St. Louis University in 1993 and his undergraduate degree from Truman State University in 1988. He began his California law practice as a litigator where he specialized in a variety of matters, including but not limited to elder financial abuse, American with Disabilities Act public access cases, and trust and estate litigation. He has participated in several trials as lead counsel, numerous arbitrations, mediations and other formal dispute resolution forums. He also represented a plaintiff in overturning a Northern District of California opinion in the Ninth Circuit case Graham v. USA 96 F.3d 446 (1996).