CVGA, CEPA, CTP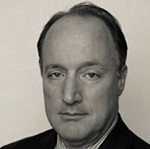 Joe Sands, CVGA, CEPA, CTP As a Managing Director of Corporate Finance Associates (CFA), a 65+ year old global investment bank, Joe advises business owners and boards on buy-side and sell-side mergers and acquisitions, debt and equity financings, business sales, valuation, exit/succession planning as well as restructurings and lender workouts for financially distressed companies.
Joe has over 25 years of experience with clients in consumer products and services, manufacturing, multi-unit retail, transportation/logistics, distribution, technology, healthcare, industrial and business services. Clients have run the gamut between start-ups and multi-billion dollar public companies, but are generally private companies with revenues between $25-300 million that are owned by private equity groups, multi-generational family businesses or founder-run businesses.
Prior to CFA, Joe founded The Spectrum Capital Group with former Goldman Sachs Investment Banker and activist investor Michael Lederman. Partners for 20 years, they provided general investment banking services and restructuring and workouts for financially distressed businesses. In select situations, they acted as merchant bankers, making direct investments and taking on active roles.
In June 2009, Joe and his partner sold Spectrum to Morgan Keegan, a subsidiary of Regions Financial (NYSE:RF) to form their Special Situations Group. After 3 successful years, Regions decided to sell Morgan Keegan to Raymond James. This sale allowed Joe and his partner to acquire and spin-out Spectrum Capital Group from Morgan Keegan as an independent firm again in April 2012.
Prior to Spectrum, Joe was VP of Fulcrum Capital, an investment bank serving consumer products companies. Joe was the Director of Corporate Development for a rapidly growing direct marketer and manufacturer of children's clothing. Ultimately it became the largest direct marketer of children's clothing in the US. Joe was an associate with Merrill Lynch in NYC and started as a CPA with Arthur Andersen in NYC.