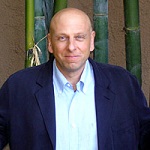 After a highly successful, 25-year career in the automotive industry, New Jersey native David Giuliano realized his true calling. It was his gift of conflict resolution, which ultimately led him to the world of professional coaching. He thrives in this element and it always seems like the worse the predicament, the more David helps people resolve previously hidden conflicts.
David went back to school to hone his natural abilities and earn the professional credentials needed. As a student at The Institute for Professional Excellence in Coaching (IPEC), he realized that the fundamental key to life is being able to connect with other people, to information and to living in general. This insight became the impetus for his mantra "it's all about connection."
In 2008, David founded Without Boundaries Coaching and since then he has successfully served hundreds of business professionals and small to mid-size companies with conflict resolution and business expansion support. His coaching practice is built not just on theory or what he learned in coaching programs, but largely as a result of boots on the ground business experience.
In 2015, David authored his first book called, Choose Connection, where he covers powerful techniques for creating the authentic connections that become possible when you tap into your genuine passions and talents, then carry that essence of yourself into every interaction in your business life, personal relationships, health and spirituality.
Although David currently practices in Los Angeles, he services numerous clients across the country and has over 1,000 hours of coaching experience.  He is a member of the International Coach Federation and a highly regarded member of the St. Monica Catholic Community.