Are 85% of Your New Client Meetings
Resulting in Engagements?
If not, that's understandable. After all, your professional schooling and CE courses never taught you how to "sell" your products and services. To the contrary, you were probably taught selling is unprofessional!
But the sad reality is, if you don't get a signed engagement letter you don't get to practice as a professional.
The good news is, you don't have to suffer through years of trial and error and lose substantial revenue along the way. Because we have arranged for America's #1 Sales Trainer, Tom Hopkins, to present a 2 part, mind-blowing, incredibly valuable program series, "How to Get More People to Buy From You".
Whether you're an estate planning attorney, CPA, life insurance agent or financial advisor, you can learn some remarkable verbal tools and techniques that you were never taught in school or in any other CE course - - that will improve your "close" rate, no matter how long you may have been practicing or how high your current close rate may already be!
Tom will present the first of this 2-part series on the topic, "How to Speak So Potential Clients Listen and Respond". During this 90-minute presentation, Tom will share with you:
If you don't "sell", you can't practice as a professional!
The often misunderstood but true nature of selling
Why selling yourself first is more important than selling your product or service
How to simply and effectively get potential clients to like and trust you so that they will want to listen to what you have to offer!
How to use "questioning strategies" to gain the information needed to sell the client on using your services or products - - instead of your competitors'!
How to carefully work with a prospective client's "emotional triggers" - - because nobody simply buys logically!
How to control and eliminate the fears that potential clients have about estate planning and doing business with you!
Strategies for building rapport and putting potential clients at ease.
How to ask for the business!
The second part of the series is 90 minutes. In the second part to this series, "How to Address Concerns, Overcome Objections and Get the Business" Tom will share with you:
Why you should actually welcome concerns and objections!
How to spot the difference between valid and invalid concerns and objections
Exactly what to say to overcome the most common concerns prospects have about doing estate planning
6 tested and proven steps to completely demolish objections
How to read the buying "signs" that your potential client is ready to work with you
Strategies for helping potential clients who are "on the fence" to rationalize their emotional decision and make the commitment to go ahead!
Think about it…if you were to pick up just one more client from what you learn, these two 90-minute programs will be well worth your investment. Frankly, if you're not already closing every single potential client that you meet with, you can't afford NOT to attend this series!
Program Title: How to Get More People to Buy from You (2-Part Series)
Speaker: Tom Hopkins
Duration: 90 Minutes
Purchase
ABOUT THE SPEAKER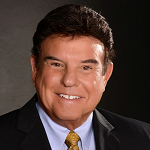 Tom Hopkins has earned the reputation of being America's #1 "How-To" Sales Trainer. Over 5 million salespeople, entrepreneurs, and sales managers on 5 continents have benefited from his live training events. He perfected his selling skills during his 8-year real estate career in which he received numerous awards. In his last year selling real estate, he sold 365 homes – an average of one per day – something that was unheard of at the time and has rarely been matched even today. Since that time, he has developed and customized his proven-effective selling skills for over 250 industries. His sales…
IMPORTANT NOTICE REGARDING CE CREDIT

The Ultimate Estate Planner, Inc. and the presenter are not registered Continuing Education Sponsors and this program is not pre-approved for continuing education credit for any state or regulatory agency.

However, please note that each program includes a Certificate of Completion and, depending on the license and the regulatory agency for which governs a participant's CE credit, some professionals may be able to self-report his or her participation and receive credit. It is the responsibility of the participant to complete any process necessary to seek self-reported CE credit for his or her participation. By registering for a teleconference (or purchasing on On-Demand program), you understand that CE credit is not guaranteed or warranted by the presenter or The Ultimate Estate Planner, Inc.