By Joseph J. Strazzeri, Esq.
Quality referrals are the lifeblood of a growing practice. New clients tend to come from one of four sources: 1) current clients, 2) other advisors, 3) educational events, and 4) the internet. For the practitioner that does the technical work and markets the firm, it is critical to understand whether you want more clients and/or better clients, and to have a plan on how to obtain them – because there is only so much time in a month.
Time management and a team-driven, repeatable process offer not only a great business solution but a quality of life for the practitioner.   We have all looked at successful practices that seem to consistently be proactive with their marketing and thought to ourselves "I could never do all that." Often it is because we are being reactive and the only one getting it all done. Here we suggest becoming so proactive that you plan out the next year and capitalize on your team to get it done.
As we reviewed in the last article, the easiest work to get is from the clients you already have, the next is a referral from those clients, and "Stewardship Marketing" is the key. Successful practices execute on a plan of consistent and repeatable customized communication and social/education client and advisor events. This keeps your services top of mind to your clients as their needs and their friends' needs popup.
This same logic holds true for other advisors (which we call Independent Collaborative Advisors, or "ICAs"). For this article, we will assume that there is Stewardship Marketing in place not only for clients but especially for those ever important ICAs, and that marketing takes the form of newsletters, blogs, weekly/monthly/yearly sponsored educational and social events, emails, social media, thank you cards, as well as consistent attendance/mingling at Estate Planning Councils and other industry related events.
We are often asked, "My problem is not meeting other advisors who are potential referral sources, my problem is how do I choose which ones to work with, follow up on, and generally put the time into it?" We believe that this question stems from the reality that after getting the technical work done, working on the processes of the practice, getting all the marketing done, and first meeting these advisors, all that results are casual relationships with many advisors that may refer one or two clients each and then stop. Not to mention, the thought of maintaining all those relationships is even more exhausting. All of us know that deeper relationships with fewer advisors would produce not only more clients but better clients that are predisposed to understand the practitioner, their process, and their value.
A possible solution is the installation of both an opportunity filter (or vetting process) and a team-centered follow up process for ICA relationships. And in fact, why not wrap them both into the same process? Just like in the Stewardship Marketing discussion of the last article, we suggest that you never go to a meeting without understanding the goal of that meeting and the options for the next step before you walk in.
Such a vetting process may include:
an Initial Contact that simply seeks to set up a call;
an Introductory Call to grasp an initial understanding of each side's practice and decide whether to continue to a one-two hour meeting together;
3) Reviewing each other's marketing materials and internet presence in preparation for that one-two hour meeting;
4) conducting an internal meeting with your staff to Evaluate whether we want a relationship with these people or not;
5) if the answer is yes, then conducting an Understanding Your Practice Meeting with the goal of either having a casual or deep relationship while still offering value to the advisor for your meeting time together;
6) a follow up that Confirms a business (but casual) association or a partnership to generate and maintain more business together;
7) a Plan that the teams implement; and,
8) Gratitude! (This last step can take many forms, way beyond the scope of this article.)
Yes, this process may seem daunting. But if in exchange for spending all the time on this vetting process, a practitioner would receive more and better clients who understood and valued their service, would you consider it? Most advisors are so busy with marketing, simple associations, and emergency client work that they simply do not have the ability to follow up – so why not weed them out up front? In addition, wouldn't it be better to know which relationships were simple associations versus those that can grow into a partnership over the next months? Professional advisors that partner in this way make Collaborative Introductions to each other such that clients not only understand the process and services contemplated but also the value of the service and the practitioner before you meet therm.
Over time such business partnerships with ICAs may ebb and flow. Simple business associations may grow to partnerships. But, we as practitioners need to view the cycle of ICA relationships with as much reverence as we give the cycle of client relationships – some are just transactions, and the better ones are deeper, long lasting, and fulfilling. A combination of client and ICA partnering and stewardship consistently generates more and better clients
---
RELATED EDUCATION
Join us and Joseph Strazzeri, Esq., in association with SC Institute and the Laureate Center for Wealth Advisors, on Tuesday, August 5th at 9am PT (12pm ET) for the second of a special 3-part teleconference series entitled, "A Proven System for Continuously Getting Great Referrals from Professionals and Clients". The second program is entitled, "Part 2: Generating Consistent Referrals From Your Best Sources".
On this program, you will find out:
How to "vet" the best referral sources, rather than manage too many relationships
Teaching your referral sources the "Collaborative Introduction Protocol", a process to get more referrals for their own business (as well as yours)
Continuing to build rapport through giving value to referral sources, so they want to partner with you
Staying in front of them and maintaining your status as "top of mind and market"
You can register for each individual call or all three calls. For more information and to register, click here.
---
ABOUT THE AUTHOR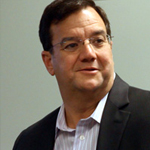 Joseph J. Strazzeri is an attorney and principal at the The Law Firm of Strazzeri Mancini, LLP located in San Diego, California. He is also the co-founder of SC Institute and the Laureate Center for Wealth Advisors, two nationally renowned organizations that collaborate, educate, and work side-by-side estate planning professionals of all designations to help build stronger client relationships utilizing the multi-disciplinary practice model. Joe can be reached at 858-200-1900 or you can reach him online through his website at www.strazzerimancini.com.
---
OTHER ARTICLES IN THIS ISSUE
Image courtesy of ambro / FreeDigitalPhotos.net