CPA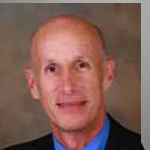 Michael J. Jones, CPA is a partner in Thompson Jones LLP, Monterey, California. His tax consulting practice focuses on estate planning and administration of retirement benefits, sophisticated wealth transfer strategy, trust and probate matters (both administration and controversy resolution), and family business transitions.
Mike is the author of Inheriting an IRA and Final Regulations Governing Required Minimum Distributions, a special supplement to The Pension Answer Book. He has written over 100 published articles. Mike serves as Chair of Trusts and Estates magazine's Retirement Benefits Committee. He has been quoted in New York Times, Forbes Magazine, The Wall Street Journal, Ed Slott's IRA Newsletter, Bloomberg Financial Report and others.
Mike has served as adjunct faculty at Santa Clara Law School, and has spoken extensively for the Jerry A. Kasner Symposium, Southern California Tax & Estate Planning Forum, Hawaii Tax Institute, American Institute of CPAs, New York University's Tax Institute, California CPA Education Foundation, and others.