J.D., California State Bar Certified Specialist in Estate Planning, Trust & Probate Law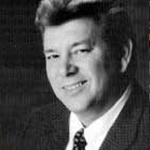 Mr. Mack attended Georgetown University Law Center and Loyola School of Law. He received his Juris Doctor degree from Loyola School of Law in 1977, where he was a member of the Dean's List for academic accomplishment. In 1992, Mr. Mack was designated as a Certified Specialist in Estate Planning, Trust, and Probate Law by the Board of Legal Specialization of the California State Bar. In 1994, Mr. Mack received an advanced law degree from the University of San Diego School of Law in the area of Taxation and Estate Planning.
In 1980, Mr. Mack began lecturing to individuals and families on how to evaluate whether they had an effective estate plan. As a direct response to his lecture experience, Mr. Mack developed The Ultimate Estate PlanTM, a comprehensive estate plan, including the Revocable Living Trust, which offers the estate owner the basic minimum benefits and legal protections that every prudent individual and family should enjoy.
In 1987, after many requests from his clients, Mr. Mack began developing various advanced estate planning strategies, beyond the revocable living trust, to enhance and protect family wealth by: reducing overall family income tax as well as transfer taxes; maintaining and transferring control over family wealth at the right time to the right persons; and, limiting access to family wealth by creditors. Some of these advanced strategies involve: (1) a Tax Exempt Trust which is used to convert highly appreciated assets (real estate, stocks, businesses, etc.) into a lifetime income stream without paying capital gains taxes during your lifetime, or probate fees and estate taxes upon your death; (2) an Inheritance Trust which is used to pass more family wealth to your loved ones, generally in cash, without income taxes, probate fees or estate taxes; (3) a Family Wealth Control Entity which is used to maintain current control and management over family wealth placed in the entity, while protecting entity assets from family creditors, and ultimately reducing overall transfer (gift & estate) taxes to allow you to pass on more family wealth.
Mr. Mack has been a frequent lecturer and author on the subject of estate planning, taxation and trusts. He created educational materials to help clients understand the advantages of basic and advanced estate planning techniques. Finally, he has successfully designed and implemented several thousand effective estate planning strategies on behalf of individuals and families.