J.D.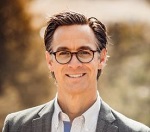 Matthew T. McClintock, J.D.,  is a founding partner of Evergreen Legacy Planning LLP. Based in Evergreen, Colorado—but with a nationwide portfolio of work—the practice focuses on designing and implementing solutions that address both the quantitative tax outcomes his clients are seeking as well as the qualitative, value-driven outcomes that are most important to them. He helps successful entrepreneurs and affluent families proactively and privately manage their affairs via protective, innovative, and tax-efficient structures. Matt has a special interest in helping clients plan for complex or unusual assets, as well as helping families preserve and protect wealth for future generations. While the firm often provides ongoing operational support to clients and their families—to ensure successful outcomes well into the future—Matt's creative approach to the initial design, and subsequent implementation of truly tailored strategies, is where Evergreen Legacy Planning sets itself apart from traditional law firms or wealth strategists.
Matt's practice emphasizes leveraging the laws of various jurisdictions to create comprehensive and creative solutions based on his clients' goals. He is admitted to practice law in Colorado, Wyoming, and Alaska, and he has been recognized by his peers as a "Super Lawyers Rising Star" for his contributions to excellence, innovation, and collaboration.
Matt is a member of the Colorado, Wyoming, and Alaska Bar Associations, WealthCounsel, the Rocky Mountain Estate Planning Council, e.Planners, and the American Bar Association-Real Property, Trust & Estates Section (ABA-RPTE). He speaks and writes frequently on a wide range
of topics including creative leverage of the laws of various jurisdictions, designing and administering complex directed trusts, planning for cryptocurrencies, and related subjects.
Matt lives in beautiful Evergreen, Colorado. He is an avid reader and cyclist, and he volunteers on the board of directors for Team Evergreen, a nonprofit cycling club that has donated more than $3 million to nonprofit organizations in Colorado and beyond. Matt is married and has two grown (and amazing) daughters.