MBA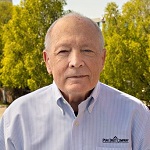 Douglas Blattmachr founded Peak Trust Company, formerly Alaska Trust Company, in 1997. Douglas served as the President and CEO from 1997 until 2018. Douglas currently serves as Chairman of the board and continues to serve in an advisory capacity for the company as well as board management. He brings with him over 40 years of trust and investment management experience. Prior to starting Peak Trust Company, he was Senior Vice President and Chief Investment Officer for a $5 billion trust division at WestOne, President & CEO of Neuberger & Berman Trust Company, and headed up the D.A. Davidson Trust Company.
In 1996 Douglas along with his brother Jonathan Blattmachr took an active role in the passage of the Alaska Trust Act, which ultimately passed in 1997. This groundbreaking legislation set the model for modern trust legislation across all top trust jurisdictions in the nation today. From 1997 until 2018, Douglas maintained a major role in the passage of trust and estate-related legislation in Alaska, and was instrumental in the passage of numerous bills over that time period.
Douglas has taught investment management at the university level and has been a speaker at many seminars on investments, retirement plans, and estate planning. He has also written or co-authored numerous articles on estate planning and investment topics.
Douglas holds a Master of Business Administration in Banking and Finance from Adelphi University, a Bachelor of Science degree from Clemson University, and is a graduate of Pacific Coast Banking School.