Do You Know How to Utilize
Online Reviews to Help Increase
Your Visibility (and Revenue!)?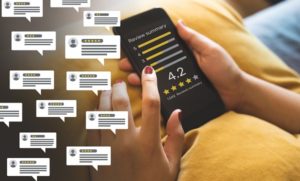 In today's age, the internet is a powerful marketing tool for people to find you and your services.  However, just as quickly as they may find you, they may also discover your firm's ratings with your online reviews.  If you have any negative reviews, this can really hurt you.  And if you don't have any, they may question your credibility and go to your competitors who may have better online presence and a better online reputation.
This is all of the stuff that law school certainly doesn't teach you and it's a constantly evolving marketing strategy with the digital and internet technology and trends.
But, rather than trying to figure out what works or learning this stuff on your own, why not learn some basics and get some practical guidance from someone that can help?  This is why Ultimate Estate Planner Practice Success Coach, Kristina Schneider, has put together this highly requested and what-you-need-to-know presentation entitled, "How to Use Online Reviews to Get More Business!".
During this 39-minute presentation, you will learn:
Why are online reviews and managing your online reputation is an important marketing strategy that many estate planning professionals are overlooking (and how to leverage this fact to your own advantage)
Which online review platforms are the best (and why), so you don't waste a lot of time and effort on the wrong ones!
Tips for using the top 3 online review platforms
What you should do when you receive a false, negative or even defamatory review online
How to quickly build up your online reviews (using a commonly overlooked resource) and not giving into the unethical practice of falsifying reviews
How and when to get online reviews from your clients (including access to a service that can do this for you!)
Tips for getting started and practical information you can use right away in your practice!
Your purchase includes an instantly downloadable video and audio presentation, plus PDF handout materials.  You get all of this and more for your office for a one-time price of $199.  A PDF transcript is available as an add-on for an additional fee.
Program Title: How to Use Online Reviews to Get More Business!
Speaker: Kristina Schneider
Duration: 39 minutes
Purchase
ABOUT THE SPEAKER
Practice Success Coach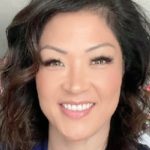 Kristina Schneider is a Practice-Success Coach for The Ultimate Estate Planner, Inc. Her primary responsibility involves consulting and assisting estate planning attorneys on a variety of practice-building and marketing strategies taught by nationally renowned estate planning attorney, Philip Kavesh. Kristina graduated from Pepperdine University with a Bachelor's degree in Business Administration. Immediately following her graduation, she was hired by Phil and Phil's law firm, Kavesh, Minor & Otis, to help put together live training programs for estate planning attorneys and financial advisors. Additionally, she also served as Phil's Executive Assistant and assisted his law firm in firm management and marketing….
IMPORTANT NOTICE REGARDING CE CREDIT

The Ultimate Estate Planner, Inc. and the presenter are not registered Continuing Education Sponsors and this program is not pre-approved for continuing education credit for any state or regulatory agency.

However, please note that each program includes a Certificate of Completion and, depending on the license and the regulatory agency for which governs a participant's CE credit, some professionals may be able to self-report his or her participation and receive credit. It is the responsibility of the participant to complete any process necessary to seek self-reported CE credit for his or her participation. By registering for a teleconference (or purchasing on On-Demand program), you understand that CE credit is not guaranteed or warranted by the presenter or The Ultimate Estate Planner, Inc.