Too Much to Do and
Not Enough Time to Do It?
That seems to be the plight of every professional (and his or her staff).  But, what if you could work less, lower your stress, and enjoy more time off - - while also getting more done and making more money?
It is possible, through better time management.
Unfortunately, lots of experts preach about "time management" but it's easier said than done.
Fortunately, you now have the opportunity to learn proven time management techniques from a fellow estate planning professional who has worked in the trenches, just like you, and has developed a model, successful practice.
Join us and nationally renowned estate planning attorney and Ultimate Estate Planner President, Phil Kavesh, for a one-of-a-kind, information-packed, literally life-changing presentation entitled, "A Proven Time Management System for Estate Planning Attorneys (As Well As Other Professionals & Your Staff!)".
On this 90-minute program, you will learn:
How to handle the 7 biggest time wasters that, left unchecked, will derail your practice
Interruptions (both by your staff and by you!)
Your computer (e-mail, list servs, typing or revising documents, etc.!)
Phone calls (from outside the office and within it!)
Meetings (not only those consciously on your calendar, but those you subconsciously hold throughout the day!)
Billing (and collecting!)
Traveling in your car (and not just commuting, but going to lunch, off-site meetings, etc.)
A whole host of "feel good" activities (that you do every day but don't reflect your priorities!)
How you give up control of your time to everyone else and how to regain (or for the first time ever gain) control!
The 3 simple, yet completely misunderstood requirements for setting up an effective time management system for you and your staff
How to manage your time by managing others in a way that's not harsh, rigid, or discourteous
How to get your staff to willingly "buy-in" to your new time management system and help you stay on track
No matter whether you're a CPA, financial advisor, insurance agent, or estate planning attorney, you can't afford to miss this presentation!  And, if you have an Executive Assistant or other key staff person, you will definitely want him or her to attend this program with you.  Even if you just marginally increase your and your staff's efficiency, this call will be well worth the cost!
Your purchase includes: Downloadable PDF handout materials and MP3 audio recording. A PDF transcript may be added on for an additional fee during the checkout process.
Program Title: A Proven Time Management System for Estate Planning Attorneys (As Well As Other Professionals & Your Staff!)
Speaker: Philip J. Kavesh
Duration: 90 minutes
Purchase
ABOUT THE SPEAKER
J.D., LL.M. (Taxation), CFP®, ChFC, California State Bar Certified Specialist in Estate Planning, Trust & Probate Law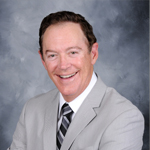 Philip J. Kavesh is a nationally recognized attorney, authority, speaker, educator and technical innovator in estate planning. Phil has earned significant recognition and accolades over his approximately 33 years of practice as an estate planning attorney. Phil holds a Master's Degree (LL.M.) in Tax Law and is a California State Bar Certified Specialist in Estate Planning, Trust and Probate Law. He also has been awarded the Certified Financial Planner and Chartered Financial Consultant designations. Phil has served his fellow estate planning and financial professionals by teaching in the Golden Gate University Graduate Tax Degree and Certified Financial Planner programs. Phil…
IMPORTANT NOTICE REGARDING CE CREDIT

The Ultimate Estate Planner, Inc. and the presenter are not registered Continuing Education Sponsors and this program is not pre-approved for continuing education credit for any state or regulatory agency.

However, please note that each program includes a Certificate of Completion and, depending on the license and the regulatory agency for which governs a participant's CE credit, some professionals may be able to self-report his or her participation and receive credit. It is the responsibility of the participant to complete any process necessary to seek self-reported CE credit for his or her participation. By registering for a teleconference (or purchasing on On-Demand program), you understand that CE credit is not guaranteed or warranted by the presenter or The Ultimate Estate Planner, Inc.