Is Your Firm's Customer Service
Costing Your Business?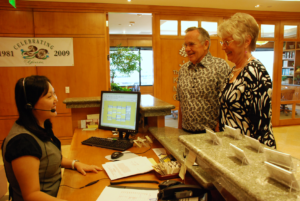 Many business owners are guilty of overlooking the kind of customer service that they're providing. They assume "good is good enough" and that's a HUGE mistake that could be costing them lots of business—now and in the future!
Whether you're an attorney, CPA, financial advisor or some other kind of professional, how your clients feel they were treated and the experience they had when working with your firm is probably just as (if not more) important than the services that you provided to them.  A great customer service experience will leave them happy, coming back in the future, and also referring other friends and family members to you.  A poor customer service experience will leave them angry, resentful, and possibly costing you more business if that should leave them to feel compelled to leave a negative review of you online!
But, what is good customer service?  It's not just about being a nice to clients.  It's about having an effective and efficient system for addressing your clients and their concerns.  It's about setting a standard and an expectation with them from the first time they interact with someone in your firm (which often times isn't you, the business owner).  Too often, people are failing at this and they don't even know it.  Clients are frustrated and left feeling like it takes forever to get a call or e-mail back, because so many of the customer service has become backed up left on your shoulders to handle and manage.
There has to be a better way—and there is!
This is why Ultimate Estate Planner Practice Success Coach, Kristina Schneider, has put together this super practical presentation entitled, "Successful Systems & Tips for Better Customer Service".
During this 64-minute presentation, you will learn:
How and why the most commonly overlooked position in your firm is probably costing you business and diminishing the service you're providing your clients
Scripts for how to answer the telephone, triage calls, greet clients and handle clients when they come into the office
Tips for ways to make clients feel more at home and welcomed in your office
The pros and cons of utilizing virtual receptionist services
Three tested and proven options for properly setting up and managing e-mail communication with clients so that your clients are being quickly and efficiently assisted (and it doesn't take you an extra 2 hours per day!)
For larger, high volume practices, how a dedicated Client Services Coordinator can help you develop an exceptional customer service process (and what skills and experience does this person need to have!)
Tips for handling disgruntled clients (and how our customer service process helps avoid most situations with angry clients in the first place!)
How  this one powerful technique can become an effective customer service (and sales) technique to boost your practice and client relationships!
Your purchase includes an instantly downloadable video and audio presentation, PDF handout materials, accompanying exhibits and examples.  You get all of this and more for your office for just $149.  A PDF transcript is available as an add-on for an additional fee.
Program Title: Successful Systems & Tips for Better Customer Service
Speaker: Kristina Schneider
Duration: 64 minutes
Purchase
ABOUT THE SPEAKER
Practice Success Coach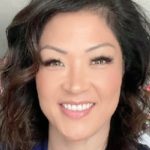 Kristina Schneider is a Practice-Success Coach for The Ultimate Estate Planner, Inc. Her primary responsibility involves consulting and assisting estate planning attorneys on a variety of practice-building and marketing strategies taught by nationally renowned estate planning attorney, Philip Kavesh. Kristina graduated from Pepperdine University with a Bachelor's degree in Business Administration. Immediately following her graduation, she was hired by Phil and Phil's law firm, Kavesh, Minor & Otis, to help put together live training programs for estate planning attorneys and financial advisors. Additionally, she also served as Phil's Executive Assistant and assisted his law firm in firm management and marketing….
IMPORTANT NOTICE REGARDING CE CREDIT

The Ultimate Estate Planner, Inc. and the presenter are not registered Continuing Education Sponsors and this program is not pre-approved for continuing education credit for any state or regulatory agency.

However, please note that each program includes a Certificate of Completion and, depending on the license and the regulatory agency for which governs a participant's CE credit, some professionals may be able to self-report his or her participation and receive credit. It is the responsibility of the participant to complete any process necessary to seek self-reported CE credit for his or her participation. By registering for a teleconference (or purchasing on On-Demand program), you understand that CE credit is not guaranteed or warranted by the presenter or The Ultimate Estate Planner, Inc.