Motivate Over 80%
of Your Seminar Attendees to
Book an Appointment with You
- - Right at the Seminar!
Most people believe that the reason some seminar speakers are more successful than others is that they're charismatic, good-looking, or have a pleasant voice. No doubt, those attributes all help, but there are a number of deeper reasons why some seminar speakers are successful and others aren't.
Put simply, those who are successful speakers have mastered the smaller details of the science of persuasion.
And anyone can learn these details and become effective speakers, regardless of their charisma, looks or voice.
If you're not already booking appointments with over 80% of your seminar attendees, right at the seminar (or are thinking about giving seminars), join us and nationally renowned estate planning attorney and seminar expert, Philip Kavesh for a very special presentation entitled, "Successful Seminar Speaker Presentation Techniques".
On this 97-minute program, you will tap into the over 30 years of presentation experience, at thousands of seminars, of one of the most energized and effective speakers in the estate planning industry.  In particular, Phil will cover in detail:
How to most effectively lay out the contents of your seminar - - the right stuff and in the right order
The key part of a seminar that most speakers fail to think through and budget enough time for (and winds up killing their results!)
The portions of a seminar that the speaker must commit to memory or "script" (only about 10 to 20 minutes that make all of the difference in your results) - - and how to do this easily and effectively
The very first things you must always do when you arrive at your seminar venue
How to calm your pre-seminar jitters and start strong and confident
What to do with your eyes, your voice, and even your hands and feet while you're speaking!
How to keep on track and on time while you're speaking
When and how to use humor - - and not!
What to do when you forget something or make a mistake!
How to properly use the Question & Answer period at the end, so you make more appointments
How to use a special Certificate, and other "props" to boost your results
Whether you should talk about your fees and how
Your purchase includes: Downloadable PDF handouts and MP3 audio recording. You can also add on the PDF transcript to your purchase during the checkout process for an additional fee.
Program Title: Successful Seminar Speaker Presentation Techniques
Speaker: Philip J. Kavesh
Duration: 97 minutes
Purchase
ABOUT THE SPEAKER
J.D., LL.M. (Taxation), CFP®, ChFC, California State Bar Certified Specialist in Estate Planning, Trust & Probate Law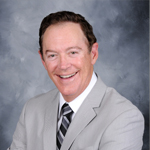 Philip J. Kavesh is a nationally recognized attorney, authority, speaker, educator and technical innovator in estate planning. Phil has earned significant recognition and accolades over his approximately 40 years of practice as an estate planning attorney. Phil holds a Master's Degree (LL.M.) in Tax Law and is a California State Bar Certified Specialist in Estate Planning, Trust and Probate Law. He also has been awarded the Certified Financial Planner and Chartered Financial Consultant designations. Phil has served his fellow estate planning and financial professionals by teaching in the Golden Gate University Graduate Tax Degree and Certified Financial Planner programs. Phil…
IMPORTANT NOTICE REGARDING CE CREDIT

The Ultimate Estate Planner, Inc. and the presenter are not registered Continuing Education Sponsors and this program is not pre-approved for continuing education credit for any state or regulatory agency.

However, please note that each program includes a Certificate of Completion and, depending on the license and the regulatory agency for which governs a participant's CE credit, some professionals may be able to self-report his or her participation and receive credit. It is the responsibility of the participant to complete any process necessary to seek self-reported CE credit for his or her participation. By registering for a teleconference (or purchasing on On-Demand program), you understand that CE credit is not guaranteed or warranted by the presenter or The Ultimate Estate Planner, Inc.