Whether you're an attorney, CPA, financial advisor or life insurance agent…
Increase Your Practice's Revenue Simply by Spotting
The 22 Overlooked Uses of Life Insurance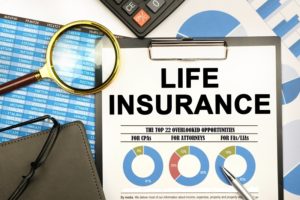 Most clients only think about life insurance as a way to provide financial security to their loved ones if something should happen to them. For various estate planning professionals, life insurance has often been viewed as a simple and easy estate tax strategy. However, with the current high exemption, many estate planning professionals think that big life insurance policies and life insurance trusts (ILITs) are pretty much dead.
That may very well be true for you… unless you know the 22 other "overlooked" uses of life insurance!
Because once you do, you will be able to become a problem solver for your clients in ways that many other professionals have not. If you're a life insurance agent or financial advisor, of course this will result in the sale of one (or more) big life insurance sales per month. If you're an estate planning attorney, this could possibly result in one or more ILITs (or other advanced-level work) each month. And for CPAs and attorneys—this one is HUGE—it gives you an opportunity to finally refer work back to those financial advisors that have so graciously driven tax and legal work to you (or stimulate more, new referrals!).
Let us show you how!
I have worked for over 40 years side-by-side with some of the nation's top producing financial planners and life insurance agents and helped close millions of dollars in life insurance sales, while generating a lot more estate planning revenue in return. Whether you're a life insurance agent, financial advisor, CPA or estate planning attorney, you will definitely want to tune into this presentation I've updated entitled, "The Top 22 Overlooked Uses of Life Insurance".
During this 90-minute presentation, Mr. Kavesh will share with you…
How to identify opportunities for the proper use of life insurance that you (and your competitors) have missed in these common situations:

Complex and difficult estate planning strategies
Income tax reduction
IRA and retirement planning
Protecting assets for both the clients and their beneficiaries
And others!
How to explain these planning opportunities to clients and prospects (as well as other advisors who may refer business to you) - - in plain English that they will understand and will motivate them to do business!
How to overcome some of the most common and difficult objections to life insurance and ILITs!
Mr. Kavesh has given this talk before the Million Dollar Round Table, with a venue packed with some of the nation's leading life insurance agents, financial advisors and estate planning professionals, and he received an average rating of 9.7 out of 10!
Your purchase includes an instantly downloadable video and audio recording, PDF handout materials, plus accompanying exhibits and examples. You get all of this and more for your office for just $199. A PDF transcript is available as an add-on for an additional fee. Your potential return on this investment will be mind-blowing… because just one more insurance sale, ILIT engagement, or referral back to you for other work by cultivating 2-way referral relationships will way more than make up the cost to acquire this presentation!
Program Title: The Top 22 Overlooked Uses of Life Insurance
Speaker: Philip J. Kavesh
Duration: 90 minutes
Purchase
ABOUT THE SPEAKER
J.D., LL.M. (Taxation), CFP®, ChFC, California State Bar Certified Specialist in Estate Planning, Trust & Probate Law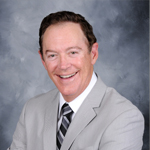 Philip J. Kavesh is a nationally recognized attorney, authority, speaker, educator and technical innovator in estate planning. Phil has earned significant recognition and accolades over his approximately 40 years of practice as an estate planning attorney. Phil holds a Master's Degree (LL.M.) in Tax Law and is a California State Bar Certified Specialist in Estate Planning, Trust and Probate Law. He also has been awarded the Certified Financial Planner and Chartered Financial Consultant designations. Phil has served his fellow estate planning and financial professionals by teaching in the Golden Gate University Graduate Tax Degree and Certified Financial Planner programs. Phil…
IMPORTANT NOTICE REGARDING CE CREDIT

The Ultimate Estate Planner, Inc. and the presenter are not registered Continuing Education Sponsors and this program is not pre-approved for continuing education credit for any state or regulatory agency.

However, please note that each program includes a Certificate of Completion and, depending on the license and the regulatory agency for which governs a participant's CE credit, some professionals may be able to self-report his or her participation and receive credit. It is the responsibility of the participant to complete any process necessary to seek self-reported CE credit for his or her participation. By registering for a teleconference (or purchasing on On-Demand program), you understand that CE credit is not guaranteed or warranted by the presenter or The Ultimate Estate Planner, Inc.