Do You Know the Steps Needed to
Properly Discipline, Rehabilitate, or Terminate
a "Cancerous" Employee While
Reducing Your Liability, Limiting Office Disruption and
Actually Boosting Office Morale?

If you don't know, keep reading…
(And, if you don't currently have any employee problems,
you need to keep reading too!)
If you're a business owner - - regardless whether you're an attorney, CPA, financial advisor, or life insurance agent - - you probably have had to discipline or even terminate an employee at some point…or you will! It's never fun. It's probably the least enjoyable thing that comes with running your own business. And, what's even worse is that, in our lawsuit-happy culture, there's always a legitimate fear of being sued by an ex-employee for wrongful termination, discrimination, or improper labor law compliance.
Having run my own law practice, with up to 25 employees, for over 30 years, I have put together a very simple, yet effective system for how to deal with employees who are not meeting the firm's expectations, including the steps to be taken to discipline, rehabilitate, and even terminate an employee, when appropriate.
Please join me, Philip Kavesh, for a very special and unique program entitled, "How to Legally and Ethically Discipline and Terminate Employees (or Hopefully Rehabilitate Them!)".
On this 90-minute program, you will learn:
How to overcome the avoidance behavior most business owners have when it comes to dealing with cancerous employees.
What types of "red flags" you should be on the lookout for, particularly in the early stages of the hiring and training process.
The 8 Steps to Properly Disciplining and Terminating Employees, including:

When it's best to take disciplinary action
How to conduct different types of disciplinary actions with the employee (including what should and should not be said)
Who should be involved in the process
When to terminate and how to conduct the termination meeting
"Damage control" after the termination of an employee - - in order to minimize the amount of office disruption and to maintain (or even boost) overall employee morale
Tips for reducing employee misbehavior before it spins out of control and requires discipline (or termination)
Program Title: How to Legally & Ethically Discipline and Terminate Employees (or Hopefully Rehabilitate Them!)
Speaker: Philip J. Kavesh
Duration: 90 minutes
Purchase
ABOUT THE SPEAKER
J.D., LL.M. (Taxation), CFP®, ChFC, California State Bar Certified Specialist in Estate Planning, Trust & Probate Law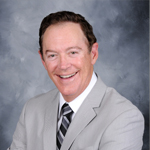 Philip J. Kavesh is a nationally recognized attorney, authority, speaker, educator and technical innovator in estate planning. Phil has earned significant recognition and accolades over his approximately 40 years of practice as an estate planning attorney. Phil holds a Master's Degree (LL.M.) in Tax Law and is a California State Bar Certified Specialist in Estate Planning, Trust and Probate Law. He also has been awarded the Certified Financial Planner and Chartered Financial Consultant designations. Phil has served his fellow estate planning and financial professionals by teaching in the Golden Gate University Graduate Tax Degree and Certified Financial Planner programs. Phil…
IMPORTANT NOTICE REGARDING CE CREDIT

The Ultimate Estate Planner, Inc. and the presenter are not registered Continuing Education Sponsors and this program is not pre-approved for continuing education credit for any state or regulatory agency.

However, please note that each program includes a Certificate of Completion and, depending on the license and the regulatory agency for which governs a participant's CE credit, some professionals may be able to self-report his or her participation and receive credit. It is the responsibility of the participant to complete any process necessary to seek self-reported CE credit for his or her participation. By registering for a teleconference (or purchasing on On-Demand program), you understand that CE credit is not guaranteed or warranted by the presenter or The Ultimate Estate Planner, Inc.