Everything You Need to Know
About How to Successfully Purchase
an Estate Planning Practice
And Avoid Wasting a Lot of Time (and Losing Money!) on Deals that Go Bust!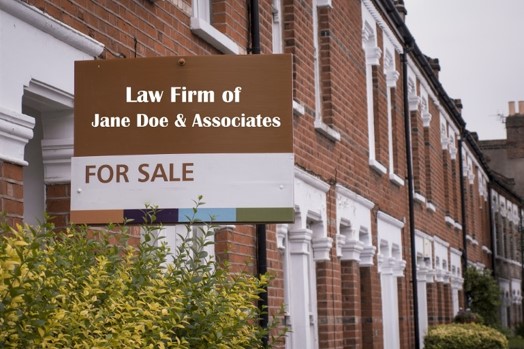 We see it all the time.  Estate planning attorneys spinning their wheels trying to do whatever they can to building their practice and acquire new clients.  From spending tons of money on their website, online advertising, direct mail, seminars, professional referrals, and more.   It can be exhausting and, frankly, we've even see some tap out when they simply felt like they couldn't make a living in this field.
However, do you know about the #1, single most effective way to quickly quantum leap the size of your client base and your revenue?
What we're talking about here is buying another estate planning practice.  And this is how nationally renowned estate planning attorney and Ultimate Estate Planner President, Philip Kavesh, doubled and tripled his practice in such a short time.  He has purchased three very different estate planning law practices, almost immediately adding thousands of new clients to his law firm, while enjoying a significant return on his investment - - a return that continues to come in to this day, several years later!  He has also sold a professional practice, so he knows what it's like to be on the other side of the transaction too.
When done correctly, the purchase of another practice can truly be a win-win for everyone involved, but the important part is knowing all of the steps needed to do this successfully.  When not done properly, you can waste a lot of time and money, and the end results can be disastrous!
And that's just where Phil can help you with this special presentation entitled, "How to Successfully Purchase an Estate Planning Practice".
During this 86-minute presentation, you will learn:
The key, overlooked steps you must take to properly position your practice as a buyer, even before you start looking for one to purchase!
How to find the practice that's the right fit for you (you'll be surprised that the way most go about seeking a seller is WRONG!).
Three vital issues you must investigate about a potential seller's practice early in the acquisition process - - that literally will make or break the deal!  (They're probably not what you think!)
The remaining key criteria for evaluating potential sellers and their practices (including a copy of Phil's step-by-step, invaluable, six-page checklist!).
Creative ways to finance the purchase of an estate planning practice, so that you have little or no "down" money out of your pocket!
At least four different ways to structure the purchase transaction, depending on the circumstances of both the buyer and seller.
The most effective way for the seller to participate in the process, immediately after the sale closes (so that you pay off the seller in less than a year!).
The marketing "system" that will help quickly transition the seller's clients into your clients and turn them into immediate cash flow generators!
The traps to avoid throughout the process, so you learn from the various trial and errors that Phil has already made, instead of learning the hard way on your own!
Your purchase includes an instantly downloadable audio recording, PDF handout materials, plus accompanying exhibits and examples. You get all of this and more for your office for just $199. A PDF transcript is available as an add-on for an additional fee.
Program Title: How to Successfully Purchase an Estate Planning Practice
Speaker: Philip J. Kavesh
Duration: 86 minutes
Purchase
ABOUT THE SPEAKER
J.D., LL.M. (Taxation), CFP®, ChFC, California State Bar Certified Specialist in Estate Planning, Trust & Probate Law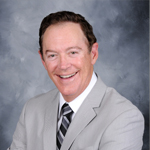 Philip J. Kavesh is a nationally recognized attorney, authority, speaker, educator and technical innovator in estate planning. Phil has earned significant recognition and accolades over his approximately 40 years of practice as an estate planning attorney. Phil holds a Master's Degree (LL.M.) in Tax Law and is a California State Bar Certified Specialist in Estate Planning, Trust and Probate Law. He also has been awarded the Certified Financial Planner and Chartered Financial Consultant designations. Phil has served his fellow estate planning and financial professionals by teaching in the Golden Gate University Graduate Tax Degree and Certified Financial Planner programs. Phil…
IMPORTANT NOTICE REGARDING CE CREDIT

The Ultimate Estate Planner, Inc. and the presenter are not registered Continuing Education Sponsors and this program is not pre-approved for continuing education credit for any state or regulatory agency.

However, please note that each program includes a Certificate of Completion and, depending on the license and the regulatory agency for which governs a participant's CE credit, some professionals may be able to self-report his or her participation and receive credit. It is the responsibility of the participant to complete any process necessary to seek self-reported CE credit for his or her participation. By registering for a teleconference (or purchasing on On-Demand program), you understand that CE credit is not guaranteed or warranted by the presenter or The Ultimate Estate Planner, Inc.