Do You Have a Constant Revolving Door
with Your Support Staff?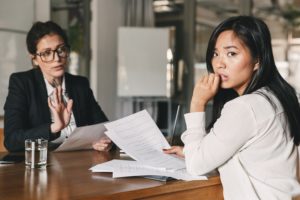 Or have you made hiring mistakes in the past and know that you need more help, but are scared to hire again?
This is the kind of stuff that law school doesn't teach us.
Hiring is more of an art than a science, but there are definitely a number of steps that can be followed that will help you avoid the common pitfalls that so many attorneys find themselves in when it comes to hiring the right help.
While estate planning attorney attorney Phil Kavesh (and his law firm) may have certainly made its fair share of mistakes in hiring, they have also had a great deal of success in hiring, including 5 team members having been with the firm for over 15 years (two over 25 years!) and several more who have been with the firm for over 5 years.  Through the years, Phil and his law firm has been able to figure out the best practices for how to hire, find and identify the right candidates, promote from within, and provide the proper training and work environment that the staff doesn't want to leave!
This is why Ultimate Estate Planner Practice Success Coach, Kristina Schneider, who has worked for Phil Kavesh for over 17 years to put together this step-by-step, super practical presentation entitled, "How to Successfully Hire Support Staff".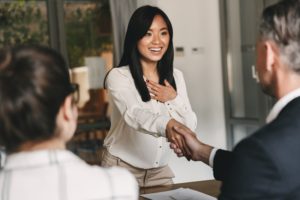 During this 71-minute presentation, you will learn:
How to address some of your most common beliefs about hiring and overcome a lot of your fears, concerns, and past bad hiring experiences!
If you're a solo practitioner, what your first hire looks like and how to properly prepare for your first staff person.
If you already have staff, how to evaluate the staff you currently have on hand and get their help and input on any hiring—including a review of your organizational charge, your staff's current job titles and duties, and a look at who should be helping manage your team.
How to put together the job advertisement, including:

What to say (and NOT say!), including what specific requirements should be included for your job ad

How to determine compensation for this new hire
Where to post the job advertisement (and how to increase the number of responses to your job posting)
Guidance on how to go through resumes, including the common red flags to avoid and the common mistakes and misconceptions many attorneys make when it comes to hiring!
How to conduct the first interview (including an Interview Checklist with all of the important questions to ask the candidates!)
When to move candidates to a second interview, including who should be conducting this interview and what should be discussed
Tips for on-boarding, training, and monitoring the progress of your new hire
Plus, several more helpful tips and best practices to help you be successful in finding the right people to work for you!
Your purchase includes an instantly downloadable video and audio recording, PDF handout materials, plus exhibits (including an Interview Checklist, Job Application and Guidelines for Employee Handbook). You get all of this and more for your office for just $199. A PDF transcript is available as an add-on for an additional fee.
Program Title: How to Successfully Hire Support Staff
Speaker: Kristina Schneider
Duration: 71 minutes
Purchase
ABOUT THE SPEAKER
Practice Success Coach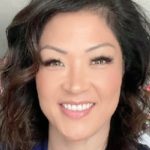 Kristina Schneider is a Practice-Success Coach for The Ultimate Estate Planner, Inc. Her primary responsibility involves consulting and assisting estate planning attorneys on a variety of practice-building and marketing strategies taught by nationally renowned estate planning attorney, Philip Kavesh. Kristina graduated from Pepperdine University with a Bachelor's degree in Business Administration. Immediately following her graduation, she was hired by Phil and Phil's law firm, Kavesh, Minor & Otis, to help put together live training programs for estate planning attorneys and financial advisors. Additionally, she also served as Phil's Executive Assistant and assisted his law firm in firm management and marketing….
IMPORTANT NOTICE REGARDING CE CREDIT

The Ultimate Estate Planner, Inc. and the presenter are not registered Continuing Education Sponsors and this program is not pre-approved for continuing education credit for any state or regulatory agency.

However, please note that each program includes a Certificate of Completion and, depending on the license and the regulatory agency for which governs a participant's CE credit, some professionals may be able to self-report his or her participation and receive credit. It is the responsibility of the participant to complete any process necessary to seek self-reported CE credit for his or her participation. By registering for a teleconference (or purchasing on On-Demand program), you understand that CE credit is not guaranteed or warranted by the presenter or The Ultimate Estate Planner, Inc.