If You're Preparing a Lot of Wills,
You Have a Tremendous Opportunity
to Grow Your Practice and Your Bottom Line!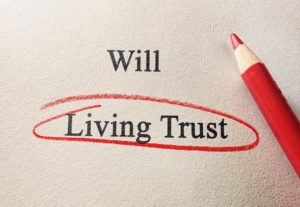 While most estate planning attorneys are now accustomed to drafting revocable Living Trusts many still draft a lot of Wills. And in some states where Wills remain the more common estate plan, attorneys only prepare Wills for clients.
We are not guessing about this.  We hear more and more from Will-based practices from some of our attorney clients.  It's made us look back to early on nationally renowned estate planning attorney, Phil Kavesh's, career when Living Trusts were not very popular in California.  Despite this, he went on to build one of the largest Living Trust-centered estate planning practices in Southern California.  Further, he's seen how some colleagues have also built successful practices in states where Living Trusts are still not widely recognized.
If your practice is in a state where Wills remain more common, or if you still offer prospects and clients a Will package instead of a Living Trust, let Phil show you how you have a HUGE opportunity to set yourself apart and grow yourself a super successful estate planning practice.  He has put together over 40 years of knowledge and tested and proven strategies into a very unique presentation entitled, "How to Sell More Living Trusts Even in States Where Wills Remain Popular".
During this 37-minute presentation, Phil will share with you…
Why Wills are still more popular in some states (which many attorneys won't admit!)
The whole truth about Living Trusts and why they are better than Wills in all States and for most all clients
How to effectively explain to clients, in plain English, why Living Trusts are better than Wills (and why more than worth the price difference!)
How to successfully market and sell Living Trusts (even if you've previously touted and sold Wills!)
The internal systems and processes you should properly implement in order to produce Living Trusts efficiently - - and meet the demand you'll help create!
How to insulate yourself against possible criticism from Will advocates
And, most importantly, how to then move forward and actually implement what you will learn from this program into your practice!
Your purchase includes an instantly downloadable video and audio recording, PDF handout materials, plus a script to help you explain the benefits of a Living Trust over a Will. You get all of this and more for your office for just $249. A PDF transcript is available as an add-on for an additional fee.
Program Title: How to Sell More Living Trusts Even in States Where Wills Remain Popular
Speaker: Philip J. Kavesh
Duration: 37 minutes
Purchase
ABOUT THE SPEAKER
J.D., LL.M. (Taxation), CFP®, ChFC, California State Bar Certified Specialist in Estate Planning, Trust & Probate Law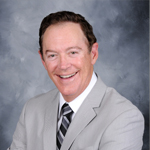 Philip J. Kavesh is a nationally recognized attorney, authority, speaker, educator and technical innovator in estate planning. Phil has earned significant recognition and accolades over his approximately 40 years of practice as an estate planning attorney. Phil holds a Master's Degree (LL.M.) in Tax Law and is a California State Bar Certified Specialist in Estate Planning, Trust and Probate Law. He also has been awarded the Certified Financial Planner and Chartered Financial Consultant designations. Phil has served his fellow estate planning and financial professionals by teaching in the Golden Gate University Graduate Tax Degree and Certified Financial Planner programs. Phil…
IMPORTANT NOTICE REGARDING CE CREDIT

The Ultimate Estate Planner, Inc. and the presenter are not registered Continuing Education Sponsors and this program is not pre-approved for continuing education credit for any state or regulatory agency.

However, please note that each program includes a Certificate of Completion and, depending on the license and the regulatory agency for which governs a participant's CE credit, some professionals may be able to self-report his or her participation and receive credit. It is the responsibility of the participant to complete any process necessary to seek self-reported CE credit for his or her participation. By registering for a teleconference (or purchasing on On-Demand program), you understand that CE credit is not guaranteed or warranted by the presenter or The Ultimate Estate Planner, Inc.