What Would Happen
If You Lost One (or More)
Members of Your Support Staff?
Do you have someone that's been working for you for a long time that pretty much knows everything and runs the show?  That's awesome.  Now… what would happen to you or your firm if you lost that person?  Perhaps they decided to retire (which would be something you'd hopefully have some heads up on).  Or, what if they up and gave you 2-weeks' notice and were leaving?  What if they fell ill or something tragic happened to them and you immediately lost them and their help?  Yikes, right?
Even if you don't have that VIP team member, the ripple effect on any small business when they have staff turnover is tremendous.  Most businesses are under-staffed and the loss of even just one person and the overload of work it would take to handle that person's task while trying to find a replacement and then getting that new hire up and running.  It's a cycle that many firms see over and over.
What if we told you it doesn't have to be like this?  This constant looming fear and concern about the "what would happen if" situations and being left cold and dry, not knowing how to do some of the most basic tasks for your firm.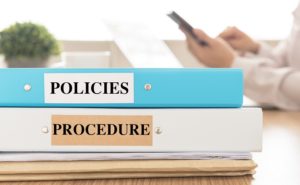 This is all fixed with well-drafted and complete procedures manuals for each and every person, job, and task that keeps your firm running.
That is why Ultimate Estate Planner Practice Success Coach, Kristina Schneider, has put together a highly demanded presentation entitled, "How to Create Procedures Manuals: Practical Step-By-Step Instructions and Best Practices".
During this 41-minute presentation, you will learn:
Why Procedures Manuals are important, but are too often overlooked and taken for granted (until it's too late!)
Defining roles, departments, job duties and roles prior to putting together Procedures Manuals
The 6 steps for putting together an effective Procedures Manual, which will become one of the biggest assets to any small business!
How to motivate and incentivize your staff to want to put these Procedures Manuals together
Who will help you manage, review and oversee the process of making sure your staff gets their Procedures Manuals
How to develop Procedures Manuals so that everything is organized, easy-to-find and avoid wasting a lot of time and effort to learn how to do certain tasks
The best format, along with recommended tools and software for Procedures Manuals
A commonly missed detail that most business owners forget about until it's too late!
Your purchase includes an instantly downloadable video and audio presentation, PDF handout materials and accompanying exhibits.  You get all of this and more for your office for just $199.  A PDF transcript is available as an add-on for an additional fee.  (NOTE: This program does not include any sample procedures or procedures manuals.  This is a training program on how to develop procedures manuals of your own.)
Program Title: How to Create Procedures Manuals: Practical Step-by-Step Instructions and Best Practices
Speaker: Kristina Schneider
Duration: 41 minutes
Purchase
ABOUT THE SPEAKER
Practice Success Coach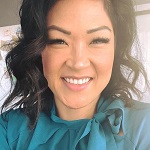 Kristina Schneider is a Practice-Success Coach for The Ultimate Estate Planner, Inc. Her primary responsibility involves consulting and assisting estate planning attorneys on a variety of practice-building and marketing strategies taught by nationally renowned estate planning attorney, Philip Kavesh. Kristina graduated from Pepperdine University with a Bachelor's degree in Business Administration. Immediately following her graduation, she was hired by Phil and Phil's law firm, Kavesh, Minor & Otis, to help put together live training programs for estate planning attorneys and financial advisors. Additionally, she also served as Phil's Executive Assistant and assisted his law firm in firm management and marketing….
IMPORTANT NOTICE REGARDING CE CREDIT

The Ultimate Estate Planner, Inc. and the presenter are not registered Continuing Education Sponsors and this program is not pre-approved for continuing education credit for any state or regulatory agency.

However, please note that each program includes a Certificate of Completion and, depending on the license and the regulatory agency for which governs a participant's CE credit, some professionals may be able to self-report his or her participation and receive credit. It is the responsibility of the participant to complete any process necessary to seek self-reported CE credit for his or her participation. By registering for a teleconference (or purchasing on On-Demand program), you understand that CE credit is not guaranteed or warranted by the presenter or The Ultimate Estate Planner, Inc.