If you're like most professionals…
Your Associate and Staff Meetings
Are a Big Waste of Work Time
(That's unfortunate, because effective meetings could actually
save everyone time and make your practice more money!)
Whether you're an attorney, CPA, financial advisor, or insurance agent, chances are your technical schooling and CE programs never taught you how to conduct effective and efficient internal office meetings.
And, what you may not realize, is that these meetings - - done properly - - can actually save you and your co-workers time, better train and motivate them, reduce your supervision time and help you and your firm reach your goals more quickly.
Estate planning attorney, Philip Kavesh, has proven this to be true. He only goes into the office one day a week, where he holds meetings with his associate attorneys and key staff - - while he enjoys consistent, virtually passive income from his law practice.
This didn't happen by luck. It took systems building, including a system for holding efficient and effective internal meetings.
You can do this, too.
Join Philip Kavesh on a special presentation entitled, "The Proven System for Holding Efficient and Productive Meetings with Associates and Staff".
On this 90-minute program, you will learn:
Why internal office meetings, done properly, are actually a more important use of your time than meeting with clients, doing client work or virtually any other activity
Which meetings you should schedule regularly - - including the right and wrong days and times - - and which meetings you should avoid or eliminate
The 7 Key Rules for holding efficient and productive meetings
The specific agendas for different types of associate and staff meetings
How you can minimize your time in preparing and conducting internal meetings - - while maximizing the results!
How effective meetings will eliminate almost all your daily interruptions and make you more efficient!
Program Title: The Proven System for Holding Efficient and Productive Meetings with Associates and Staff
Speaker: Philip J. Kavesh
Duration: 90 minutes
Purchase
ABOUT THE SPEAKER
J.D., LL.M. (Taxation), CFP®, ChFC, California State Bar Certified Specialist in Estate Planning, Trust & Probate Law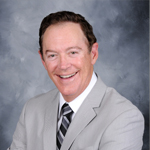 Philip J. Kavesh is a nationally recognized attorney, authority, speaker, educator and technical innovator in estate planning. Phil has earned significant recognition and accolades over his approximately 40 years of practice as an estate planning attorney. Phil holds a Master's Degree (LL.M.) in Tax Law and is a California State Bar Certified Specialist in Estate Planning, Trust and Probate Law. He also has been awarded the Certified Financial Planner and Chartered Financial Consultant designations. Phil has served his fellow estate planning and financial professionals by teaching in the Golden Gate University Graduate Tax Degree and Certified Financial Planner programs. Phil…
IMPORTANT NOTICE REGARDING CE CREDIT

The Ultimate Estate Planner, Inc. and the presenter are not registered Continuing Education Sponsors and this program is not pre-approved for continuing education credit for any state or regulatory agency.

However, please note that each program includes a Certificate of Completion and, depending on the license and the regulatory agency for which governs a participant's CE credit, some professionals may be able to self-report his or her participation and receive credit. It is the responsibility of the participant to complete any process necessary to seek self-reported CE credit for his or her participation. By registering for a teleconference (or purchasing on On-Demand program), you understand that CE credit is not guaranteed or warranted by the presenter or The Ultimate Estate Planner, Inc.