Will You Ever Sell Your Practice
for a Fair Price and Retire Someday?  How?
 (By the way, if you think you've already got a plan in place,
you need to read on too, because there are lots of traps
to watch out for that you might not expect!)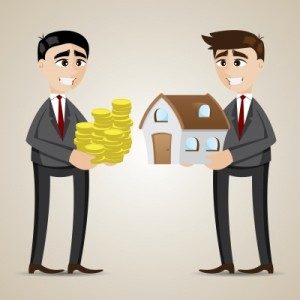 Estate planning attorneys often get lost in the daily grind of meeting clients, drafting and reviewing documents, answering e-mails and phone calls, managing their staff and all the other details of your practice - - without ever planning for the big picture issue of how you will successfully exit someday.
And when the time does come to exit, most estate planners either don't know how, don't get a fair price, or blow up any potential sales and wind up getting nothing for their years of hard work!
Join us on along with nationally renowned estate planning attorney and Ultimate Estate Planner President, Philip J. Kavesh, J.D., LL.M. (Taxation), CFP®, ChFC, California State Bar Certified Specialist in Estate Planning, Trust & Probate Law, for a special presentation entitled, "Developing Your Exit Strategy: How to Get Your Practice Ready for Sale, Get the Most For It, and Retire Someday".
Phil will share his over 30 years of experience in both buying and selling several professional practices - - and the knowledge of what can go wrong (based on many transactions that didn't close and a lot of trial and error!).  He'll provide you with a practical, tested checklist of the things that you need to know and implement right now, way in advance of selling your practice!
During this 2-hour presentation, you will learn:
The 7 Key Strategies to Successfully Selling Your Practice (and why even one misstep may result in failure!)
The 5 Key Items a Smart Buyer Will Be Looking For (not exactly what you may think!)
How to start properly positioning your practice for sale, starting right now (so it becomes more attractive and you receive a higher price)
What NOT to do before you're ready to sell (that might result in getting the lowest price or no offers at all!)
What kind of Buyer you should be looking for (an insider, outsider or both?)
How to target market to that right Buyer (there are 3 common ways and one is a total disaster!)
How do you determine a fair Selling Price? (it's not a simple "one-size-fits-all" formula and the right factors on your side will dictate a much higher price!)
When to discuss Price with the Buyer (and, more importantly, when NOT to!)
The tough Due Diligence questions you better be properly prepared to answer!
How to negotiate and structure "the Deal" (including the critical Sales Contract provisions most model forms overlook!)
The immediate actions you should take AFTER the sale closes (if you're serious about getting paid in full!)
And much, much more!
Your purchase includes an instantly downloadable video and audio presentation, PDF handout materials.  You get all of this and more for your office for just $249.  A PDF transcript is available as an add-on for an additional fee.
LOOKING TO BUY A PRACTICE?
If you are interested in buying or acquiring or merging in a practice, please send an e-mail to us at events@ultimateestateplanner.com.  We are currently working on a program that will address the key steps to purchasing a practice from the Buyer's perspective.  We can let you know more details as soon as that program is available.
Program Title: Developing Your Exit Strategy: How to Get Your Practice Ready for Sale, Get the Most For It, and Retire Someday
Speaker: Philip J. Kavesh
Duration: 2 hours
Purchase
ABOUT THE SPEAKER
J.D., LL.M. (Taxation), CFP®, ChFC, California State Bar Certified Specialist in Estate Planning, Trust & Probate Law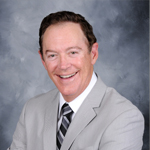 Philip J. Kavesh is a nationally recognized attorney, authority, speaker, educator and technical innovator in estate planning. Phil has earned significant recognition and accolades over his approximately 40 years of practice as an estate planning attorney. Phil holds a Master's Degree (LL.M.) in Tax Law and is a California State Bar Certified Specialist in Estate Planning, Trust and Probate Law. He also has been awarded the Certified Financial Planner and Chartered Financial Consultant designations. Phil has served his fellow estate planning and financial professionals by teaching in the Golden Gate University Graduate Tax Degree and Certified Financial Planner programs. Phil…
IMPORTANT NOTICE REGARDING CE CREDIT

The Ultimate Estate Planner, Inc. and the presenter are not registered Continuing Education Sponsors and this program is not pre-approved for continuing education credit for any state or regulatory agency.

However, please note that each program includes a Certificate of Completion and, depending on the license and the regulatory agency for which governs a participant's CE credit, some professionals may be able to self-report his or her participation and receive credit. It is the responsibility of the participant to complete any process necessary to seek self-reported CE credit for his or her participation. By registering for a teleconference (or purchasing on On-Demand program), you understand that CE credit is not guaranteed or warranted by the presenter or The Ultimate Estate Planner, Inc.