Can You Convince Virtually
All the Prospects Who Come In
with Old Trusts to Rewrite Them??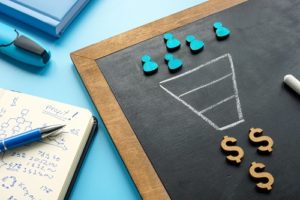 More and more of the prospective clients you meet with already have an old Living Trust plan prepared somewhere else.
Many of these old Trusts are out of date and legitimately in need of an upgrade - - whether it's because of changes in the Trustor's wishes, his or her relationship with the Trustees and beneficiaries, changes in the needs and circumstances of beneficiaries, as well as changes in the law and planning "technology" or your approach.
Unfortunately, most practitioners find it a lot harder to convince those prospects who already have a Trust to spend money on upgrading their existing plans than to engage people without a plan.
Why is this the case?  You don't know how to quickly review an existing Trust, with the prospect right in front of you, and convince them to move forward and hand you a retainer check.  This is the stuff they never taught you in law school or continuing education courses!
The mind-blowing reality is that your success with prospects who already have a Trust depends not as much on your technical knowledge or what you do or say, but rather how you do and say it!
Imagine the type of service you would be doing for your prospective clients and, of course, the added benefit to your firm's bottom line - - if you know how to:
Go into the meeting with the right, winning "mindset"
Properly "set the stage" at the beginning of the meeting - - so you delicately control the process and the results!
Apply tested and proven "scripts" so that you say the right things during the meeting, in exactly the right way - - and avoid saying the wrong thing!
Utilize a Review Questionnaire and a Review Checklist to dramatically reduce your meeting time and increase your closing rate at the first meeting!
Quickly spot the prospect's "hot buttons" so that they virtually "close" themselves!
Artfully weave in the discussion of advanced-level estate tax or asset protection planning, so you get that work too!
Quote your fee quickly and decisively, to prevent price negotiation!
Overcome both stated and unstated objections to moving forward - - and be ready to drop the "Nucular Bomb" as your last resort!
Learn all of this and much more in a special 98-minute presentation by nationally renowned estate planning attorney, Philip J. Kavesh, J.D., LL.M. (Taxation), CFP®, ChFC, California State Bar Certified Specialist in Estate Planning, Trust & Probate Law, entitled, "Convert Prospects with Other Attorneys' Trusts Into Clients!"  Phil's law firm has re-written thousands of trusts prepared by other attorneys over the past 40+ years - - and he will show you how you can do it too!
Your purchase includes an instantly downloadable video and audio recording, along with PDF handout materials and modifiable exhibits, including Questionnaires, Checklists and other forms. You get all of this and more for your office for just $349. A PDF transcript is also available as an add-on for an additional fee.
Program Title: Convert Prospects with Other Attorneys' Trusts Into Clients!
Speaker: Philip J. Kavesh
Duration: 98 minutes
Purchase
ABOUT THE SPEAKER
J.D., LL.M. (Taxation), CFP®, ChFC, California State Bar Certified Specialist in Estate Planning, Trust & Probate Law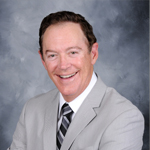 Philip J. Kavesh is a nationally recognized attorney, authority, speaker, educator and technical innovator in estate planning. Phil has earned significant recognition and accolades over his approximately 40 years of practice as an estate planning attorney. Phil holds a Master's Degree (LL.M.) in Tax Law and is a California State Bar Certified Specialist in Estate Planning, Trust and Probate Law. He also has been awarded the Certified Financial Planner and Chartered Financial Consultant designations. Phil has served his fellow estate planning and financial professionals by teaching in the Golden Gate University Graduate Tax Degree and Certified Financial Planner programs. Phil…
IMPORTANT NOTICE REGARDING CE CREDIT

The Ultimate Estate Planner, Inc. and the presenter are not registered Continuing Education Sponsors and this program is not pre-approved for continuing education credit for any state or regulatory agency.

However, please note that each program includes a Certificate of Completion and, depending on the license and the regulatory agency for which governs a participant's CE credit, some professionals may be able to self-report his or her participation and receive credit. It is the responsibility of the participant to complete any process necessary to seek self-reported CE credit for his or her participation. By registering for a teleconference (or purchasing on On-Demand program), you understand that CE credit is not guaranteed or warranted by the presenter or The Ultimate Estate Planner, Inc.