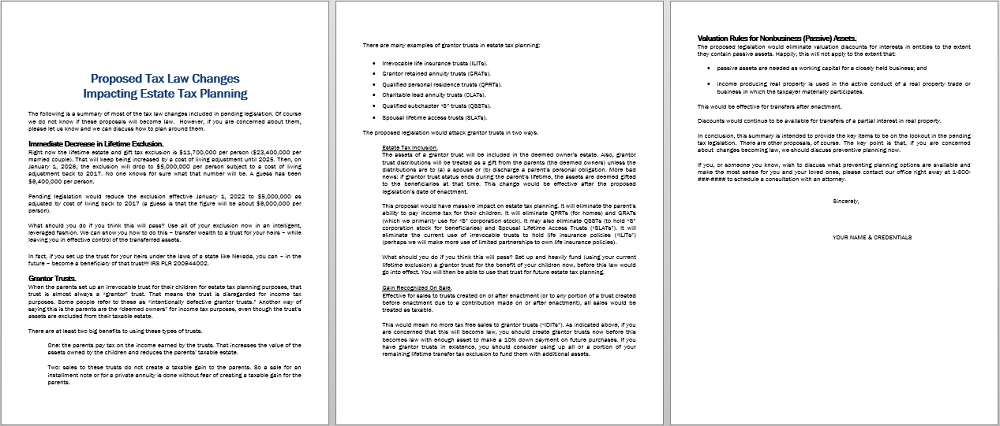 Nationally renowned estate and tax planning attorney, Bruce Givner, and the partners at KFB Rice have put together this very simple and straight-to-the-point letter and summary of the pending tax legislation for 2021/2022.  This letter goes over the key proposals that are most concerning to clients and their loved ones with a goal to push clients that have concerns about these potential changes to come in and explore potential planning opportunities.
This letter can be customized, branded and used by estate planning professionals of all designations.  It can be sent out as a direct mail letter campaign to clients.  It can also be utilized as an e-mail marketing piece or an e-mail newsletter piece to quickly get something out to clients.
For just $49, you can get this immediately downloadable product to use right away in your practice and properly inform and help your clients and their loved ones.