By David Giuliano, Business Coach
There's no denying that over the last 12 months, we have all experienced unprecedented change and uncertainty.  What's interesting to me is that the results are all over the spectrum.  While some businesses have been affected terribly, others have flourished and are busier than ever.
Like many, I am concerned about the great division in the country right now, and I'm sorry to say your business is far from immune to the impact created by it.  By all means, this is not a new problem, but it's one that has been undeniably exacerbated by the pandemic and all of the things that came with it (work from home, kids learning virtually at home, loved ones getting sick and passing away, politics, civil unrest, and so on).
The words of wisdom below say everything that needs to be said about the world in general, but more importantly how division impacts you and your staff personally and professionally:
Every kingdom divided against itself is brought to desolation,
and every city or house divided against itself will not stand.


— Matthew 12:25
Honestly, I know most business owners don't want to deal with any of this.  But, let's face it.  The problems aren't going to go away by themselves.  In fact, if left unattended, they will only get worse as the people you've come to value and have worked so hard to train and help become a part of your team may get fed up and decide to leave.
If you are experiencing any kind of division in your firm or if morale is low and the drama and chaos is rampant, it is essential that you address them.  And there's no better time than right now as we start out 2021 and things may begin to normalize and shift once again as we get a better handle of the pandemic.  I promise you, by doing this you can completely transform not only your business and your bottom line, but also your health and happiness—and your life!
This is where I am helping my clients.  If you are interested in learning more and would like more information, please feel free to contact me directly at (818) 540-6253 or by e-mail at david@withoutboundariescoaching.com.
---
RELATED PRODUCTS
If this topic is of interest to you and you would like to know of other related products or resources that we have to assist you, see below:
---
ABOUT THE AUTHOR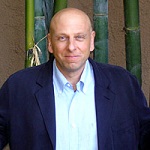 David Giuliano realized his true calling after a highly successful, 25-year career in the automotive industry. It was his gift of conflict resolution, which ultimately led him to the world of professional coaching. David went back to school to hone his natural abilities and earn the professional credentials needed. As a student at The Institute for Professional Excellence in Coaching (IPEC), he realized that the fundamental key to life is being able to connect with other people, to information and to living in general. This insight became the impetus for his mantra "it's all about connection."  In 2008, David founded Without Boundaries Coaching and since then he has successfully served hundreds of business professionals and small to mid-size companies with conflict resolution and business expansion support. His coaching practice is built not just on theory or what he learned in coaching programs, but largely as a result of boots on the ground business experience. David recently returned to and resides in New Jersey.  However, his coaching services are helping business owners of all kinds all over the country.  David can be reached at (818) 540-6253 or by e-mail at david@withoutboundariescoaching.com.