Download Printable Article
By: David Giuliano, Business Coach
Whether you're a new solo practitioner or have many years running a practice under your belt, often the biggest problems you face in the workplace reflect some confusion or lack of clarity you carry inside of yourself.
You may have some clear goals:  Make more money.  Find ways to grow the practice.  Work less (or more!).  Have more satisfaction and peace of mind.  The problem is, you're having trouble achieving them, but don't know why.  You know something's wrong:  wrong staff, wrong marketing, wrong economy, etc.  But the real reason may not be what you think it is.  You're focusing almost entirely on factors outside yourself, because that's where you think your salvation lies.  That's where I come in.
My experience has shown me that no matter what obstacles you may face in your practice, there are always solutions to be found by looking inside. This process starts with you, and flows from choices that allow—and require—authenticity from you and everyone involved, from the associate attorneys, support staff, even referral sources.
When I walk into a business, my goal is to help people move past any problems and confusion on the surface to find the human truths that are driving them. I do that by looking for and testing the business's integrity—the force that holds it together and makes it more than a disjointed collection of people and projects. Where there is integrity, there can be connection, satisfaction, and success.
Your work matters to you because you're proud of it, and you know that you are exactly where you're supposed to be. When you and those around you share that mindset, you will succeed—and so will your practice.
Take stock of how things are going now, using the questions below. Some might take a simple yes or no, and some will require more. You can do this exercise in your head, but I encourage you to write down your answers, which will make them more useful later. Be as honest as you can.
What do you think are the biggest challenges in your practice, and would your employees agree with you?
Have you addressed those challenges?  If so, how and in what ways?
How would you rate the communication between you and your employees?
How much investment have you made in the infrastructure of your practice?
Do your employees have the tools and resources needed to succeed?
Are your employees in alignment with how you want to run your business?
Are they really invested in how you want your practice run, or do they comply out of fear of losing their jobs?
If you are part of the problem, what do you think the impact is and what are you willing to do to change it?
No matter what the answers to these questions may be, you should now have more clarity as to what might really be wrong in your practice.  The good news is, there's always opportunity unlocked once you address such challenges.  If you're willing to address them head on, I promise you will find value and resolution with your efforts.  If you feel you aren't getting you the results you desire, feel free to contact me for a complimentary consultation, click here.
---
ABOUT THE AUTHOR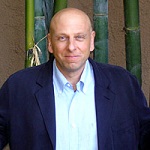 David Giuliano realized his true calling after a highly successful, 25-year career in the automotive industry. It was his gift of conflict resolution, which ultimately led him to the world of professional coaching. David went back to school to hone his natural abilities and earn the professional credentials needed. As a student at The Institute for Professional Excellence in Coaching (IPEC), he realized that the fundamental key to life is being able to connect with other people, to information and to living in general. This insight became the impetus for his mantra "it's all about connection."  In 2008, David founded Without Boundaries Coaching and since then he has successfully served hundreds of business professionals and small to mid-size companies with conflict resolution and business expansion support. His coaching practice is built not just on theory or what he learned in coaching programs, but largely as a result of boots on the ground business experience. Although David currently practices in Los Angeles, he services numerous clients across the country.
---
OTHER ARTICLES IN THIS ISSUE
Image courtesy of Sira Anamwong | FreeDigitalPhotos.net.