If Your Clients Have LLCs, FLPs,
C Corps, or S Corps,
Are You Giving Them the Right Advice?
You may set up these various business and investment entities when doing financial, estate tax or asset protection planning (or clients may come in with them).
But, are you familiar with the basic income taxation rules that pertain to these entities? If you're not, your clients' estate and financial planning could be adversely impacted and even result in potential liability for you!
Whether you're a financial advisor, estate planning attorney or CPA, you should know:
The unique and different tax treatment of LLC, FLP, C Corp and S Corp income
How these entities work differently when distributions are made or ownership interests are sold
What the benefit is of converting a C Corp to an S Corp (and how to explain it)
How to identify the tax problems relating to the ownership of S Corp shares and how to solve them (including various QSSS, QSST and ESBT elections)
And an alphabet soup of other special issues that can arise, including:
PHC (personal holding company) tax
E&P (earnings and profits)
The BIG ("Built-In Gains") tax
AAA (accumulated adjustments account)
OAA (other adjustments account)
You need to be able to converse intelligently with your clients and their other advisors - - and properly coordinate with those professionals to give clients the proper advice they expect.
Join us and nationally renowned CPA, Robert S. Keebler, for a special, 90-minute "what you need to know" teleconference entitled, "Taxation of Business Entities".
Program Title: Taxation of Business Entities
Speaker: Robert S. Keebler
Duration: 90 minutes
Purchase
ABOUT THE SPEAKER
CPA/PFS, MST, AEP (Distinguished), CGMA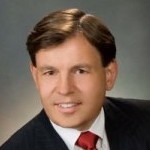 Robert S. Keebler, CPA/PFS, MST, AEP (Distinguished), CGMA is a partner with Keebler & Associates, LLP and is a 2007 recipient of the prestigious Accredited Estate Planners (Distinguished) award from the National Association of Estate Planning Counsels. He has been named by CPA Magazine as one of the Top 100 Most Influential Practitioners in the United States and one of the Top 40 Tax Advisors to Know During a Recession. Mr. Keebler is the past Editor-in-Chief of CCH's magazine, Journal of Retirement Planning, and a member of CCH's Financial and Estate Planning Advisory Board. His practice includes family wealth transfer…
IMPORTANT NOTICE REGARDING CE CREDIT

The Ultimate Estate Planner, Inc. and the presenter are not registered Continuing Education Sponsors and this program is not pre-approved for continuing education credit for any state or regulatory agency.

However, please note that each program includes a Certificate of Completion and, depending on the license and the regulatory agency for which governs a participant's CE credit, some professionals may be able to self-report his or her participation and receive credit. It is the responsibility of the participant to complete any process necessary to seek self-reported CE credit for his or her participation. By registering for a teleconference (or purchasing on On-Demand program), you understand that CE credit is not guaranteed or warranted by the presenter or The Ultimate Estate Planner, Inc.