Tax Reform Has Created HUGE Opportunities
for Clients with Real Estate!
(But, there are also some traps for the unwary you better watch out for!)
Whether you're a financial advisor, CPA, or tax or estate planning attorney, be sure to listen in on one of the nation's leading CPAs and tax experts - - Robert S. Keebler, CPA/PFS, MST, AEP (Distinguished), CGMA, presentation entitled, "Tax Planning for Real Estate Under the Tax Reform Bill".
In this content-filled, 90-minute presentation, Bob will cover the following:
Understanding the 20% small business deduction including testing on an entity-by-entity basis
Developing estate plans for real estate investors while protecting the income tax benefits
Learning why deleveraging certain entities and increasing debt on other may increase your 20% deduction and reduce your effective tax rate
Understanding the 30% interest limitation and understand the adverse impact of entity-by-entity basis
Learn the adverse impact of electing out of the interest limitation and being forced to use ADS depreciation and lose bonus depreciation
Learn why Section 754 takes an increased importance
Develop an understanding of cost segregation studies the many benefits and the potential adverse impact under the tax reform bill
Understand the impact on the NIIT
Learn about the loss limitations under Sections 461, 465 and 469
Learn how to compute the 2.5% of assets test including the adverse impact of Section 179 Deductions
Understand "unadjusted" basis including the trap under the 10 year rule
Over a dozen easy to understand examples of the 20% and 30% tests, along with bonus depreciation and Section 179 Deductions
Review of the statutory construction of the 20% small business deduction with an emphasis on real estate
Traps for lawyers, CPAs and planners doing asset protection and estate planning with multiple entities
Leading estate and income tax planning strategies for real estate developers and investors
Learn how to freeze values and retain the opportunity for a step-up
Treatment of Trusts owns real estate and the potential use of NINGs and other non-grantor trusts
Program Title: Tax Planning for Real Estate Under the Tax Reform Bill
Speaker: Robert S. Keebler
Duration: 90 minutes
Purchase
ABOUT THE SPEAKER
CPA/PFS, MST, AEP (Distinguished), CGMA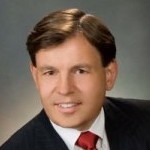 Robert S. Keebler, CPA/PFS, MST, AEP (Distinguished), CGMA is a partner with Keebler & Associates, LLP and is a 2007 recipient of the prestigious Accredited Estate Planners (Distinguished) award from the National Association of Estate Planning Counsels. He has been named by CPA Magazine as one of the Top 100 Most Influential Practitioners in the United States and one of the Top 40 Tax Advisors to Know During a Recession. Mr. Keebler is the past Editor-in-Chief of CCH's magazine, Journal of Retirement Planning, and a member of CCH's Financial and Estate Planning Advisory Board. His practice includes family wealth transfer…
IMPORTANT NOTICE REGARDING CE CREDIT

The Ultimate Estate Planner, Inc. and the presenter are not registered Continuing Education Sponsors and this program is not pre-approved for continuing education credit for any state or regulatory agency.

However, please note that each program includes a Certificate of Completion and, depending on the license and the regulatory agency for which governs a participant's CE credit, some professionals may be able to self-report his or her participation and receive credit. It is the responsibility of the participant to complete any process necessary to seek self-reported CE credit for his or her participation. By registering for a teleconference (or purchasing on On-Demand program), you understand that CE credit is not guaranteed or warranted by the presenter or The Ultimate Estate Planner, Inc.