Are You Properly Advising Your Clients
on IRA and Retirement Planning?
You Will with This Special 3-Part Course!
Being able to properly advise your clients on IRA planning is a sure way to gain a competitive advantage.  However, to go through the mountains of information and training needed to properly guide clients can be overwhelming, time-consuming and cumbersome.
This is why we've brought in nationally renowned IRA expert, Denise Appleby, MJ, CISP, CRC, CRPS, CRSP, APA to put together a super practical 3-part presentation bundle entitled, "Appleby Bytes 3-Part Course: RMD Planning for IRA Owners, Spouse Beneficiaries and Non-Spouse Beneficiaries".
This special 3-part course is jam packed with practical, step-by-step information on IRA RMD planning that you can actually use in your meetings with your clients. Denise has broken down some of the more complex issues into smaller "bites" for you to be able to quickly and effectively understand some of the key concepts.  Denise has also put together some helpful checklists that can be used in your client meetings to help put to use what you learn!
Whether you're an estate planning attorney, financial advisor, CPA or other type of professional, this presentation will be extremely beneficial to you.  Included in this Appleby Bytes 3-Part Course are the following modules:
In this 48-minute presentation, Denise will answer some of the most common questions, while ensuring that they focus on the general rules that apply to RMDs. This is a great way to kick start the RMD course and you will likely get answers to some of your RMD questions.
You will find this module helpful for client matters related to RMDs and through this presentation, you will learn:
How the IRS knows which accounts are subject to RMDs
What is an RMD, and distributions which count as RMDs
RMD Updates: Changes for 2020 and after
The three RMD tables, which to use when
The new RMD tables, when they become effective and how they affect RMD calculations
When RMDs must begin
What would happen when an RMD is not taken by the applicable deadline
How to ensure that RMD calculations are accurate
Recommended procedures that can be adopted to obtain a waiver of the excess accumulation penalty for missed RMDs
How to apply RMD aggregation rules
And much more!
As in many other areas of tax law, spouse beneficiaries have favorable options that are not available to other taxpayers. Choosing the right option can help to reduce the tax impact on distributions and maximize tax-deferred growth. On the other hand, making the wrong election can result in the spouse beneficiary losing eligibility for these tax reduction strategies.
In this 45-minute presentation, you will learn:
How to determine the distribution options available to spouse beneficiaries and the steps that can be taken to minimize the tax impact of distributions and maximize tax-deferred growth
Spouse beneficiary options for inherited traditional IRAs and Roth IRAs
The backdoor option for converting an inherited traditional IRA to a Roth IRA
Rollover and transfer rules for spouse beneficiaries both IRAs and Employer Plans
How to properly explain the distribution options that apply to a spouse beneficiary
Which appropriate strategies can be used to assist pre-59 ½ spouse beneficiaries to avoid the 10% early distribution penalty
How to identify the option that reduces the impact of distributions when a younger spouse dies before the required beginning date
When a spouse beneficiary can change the election made for an inherited IRA and when it makes good tax sense to do so
And much more!
Non-spouse and nonperson beneficiaries have limited options for inherited retirement accounts. These include restrictions on portability. Failing to operate within those confines could result in acceleration of income from inherited retirement accounts and consequently an increase in income taxes for some, as well as loss of opportunities for tax-deferred growth. In most cases, it is impossible to recover from these failures. As such, extreme care must be taken when accepting and moving inherited IRAs and other retirement accounts. In addition, care must also be taken to ensure the RMDs are taken when applicable, to ensure that the excess accumulation penalty is avoided.
In this 37-minute presentation, you will learn:
Non-spouse and non-designated beneficiary options for inherited traditional IRAs and Roth IRAs
How to determine if a beneficiary is a designated beneficiary, eligible designated beneficiary, or non-designated beneficiary
Rollover and transfer rules for non-spouse beneficiaries: IRAs and Employer Plans
Overriding the 5-year rule for 2019 beneficiaries
How to recognize the distribution options that apply to a beneficiary, based on the category in which the beneficiary falls and based on whether the account was inherited before 2020 or after 2019
How to execute the movement of inherited assets without causing unintended distributions
And much more!
SPECIAL

FREE

BONUS OFFER
For all of those who purchase the Appleby Bytes 3-Part Bundle, you will also receive a BONUS session that Denise prepared, which includes a 42-minute recording of the Top 28 RMD FAQ's that most advisors have!  You will receive this absolutely free with your purchase of this bundle!
Your purchase includes an instantly downloadable video and audio presentation and PDF handout materials for each of the 3 modules, plus the bonus FAQ session, as well as checklists and tools to help you implement what you learn.  You get all of this and more for your office for just $395 (regularly priced at $447 if bought separately!).  A PDF transcript is available for all 3 modules as an add-on for an additional fee.
Program Title: Appleby Bytes 3-Part Course: RMD Planning for IRA Owners, Spouse Beneficiaries and Non-Spouse Beneficiaries
Speaker: Denise Appleby
Duration: 172 minutes total
Purchase
ABOUT THE SPEAKER
MJ, CISP, CRC, CRPS, CRSP, APA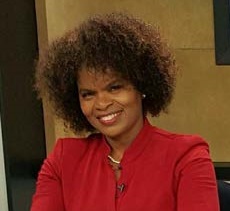 Denise Appleby, MJ, CISP, CRC, CRPS, CRSP, APA, is an author, consultant, trainer, and speaker on the tax laws and operations compliance that govern IRAs and employer sponsored retirement plans. She is the owner of Appleby Retirement Plans Consulting, located on the Internet at Appleby Consult Inc. and is creator and CEO of The Retirement Dictionary. Ms. Appleby's retirement-plans-related experiences include working as a retirement plans product manager, training manager, compliance consultant, technical help desk manager, and writer. She has written over 500 articles for many financial newsletters including Investopedia, Pershing LLC's "Sixty Something," "The Pershing Press," "Ed Slott's IRA…
IMPORTANT NOTICE REGARDING CE CREDIT

The Ultimate Estate Planner, Inc. and the presenter are not registered Continuing Education Sponsors and this program is not pre-approved for continuing education credit for any state or regulatory agency.

However, please note that each program includes a Certificate of Completion and, depending on the license and the regulatory agency for which governs a participant's CE credit, some professionals may be able to self-report his or her participation and receive credit. It is the responsibility of the participant to complete any process necessary to seek self-reported CE credit for his or her participation. By registering for a teleconference (or purchasing on On-Demand program), you understand that CE credit is not guaranteed or warranted by the presenter or The Ultimate Estate Planner, Inc.